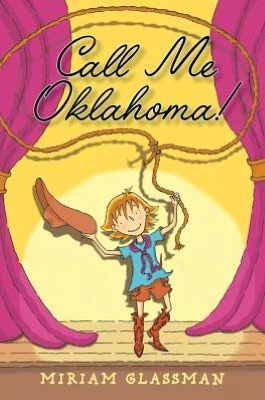 Few things are harder to write or more fun to read than a funny book. From picture books with silly rhymes, to books for older readers with zany characters and outlandish plots, funny books are always a huge hit. To kick off our month of celebrating humor, ReaderKidZ is thrilled to welcome Miriam Glassman and her hilarious new middle grade novel Call Me Oklahoma!  (Holiday House, 2013)
It's the first day of fourth grade and Paige Turner is tired of being, well, Paige. She longs to be someone new and exciting. Someone who will eat boiled brain nuggets without flinching. Stand up to the Cottage Cheese Monster. Even face down the class bully, Viveca Frye. And that new person is … Oklahoma! To Paige, it's a name with guts.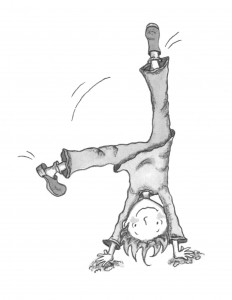 She's got her boots and her hat – she's ready to go. But when she tells the class her new name and they all make fun of her, will Oklahoma have what it takes to be true to the new her?
Glassman, who also did the illustrations, handles a child's desire to explore a new inner self with a light and deft tough. Readers will cheer Oklahoma on, laughing all the way. Look for Call Me Oklahoma!  in April 2013, and share it with your favorite class, library, or middle-grade reader!
And don't forget to stop by to read an interview with Miriam Glassman, learn about the inspiration for Oklahoma!, have a peek at her amazing illustrations, and read her "Letter to Readers."