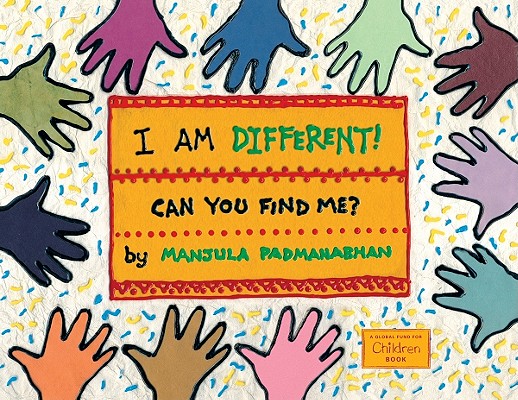 Looking for an excellent source of outstanding international books – an international celebration of diversity?  Each year USBBY, United States Board on Books for Young People, publishes an annotated list of their top choices.  The books are divided into reading levels from Kindergarten through Young Adult. The variety is as amazing as the diversity of authors, illustrators, and publishers.  Visit www.usbby.org or the USBBY list of Outstanding International Books HERE.
One of my favorites from the 2012 list is I AM DIFFERENT! CAN YOU FIND ME? written by novelist/playwright/ cartoonist Manjula Padmanabhan with a playful sense of story.
Global Fund for Children works with Charlesbridge publishers to develop books that celebrate diversity.  In I AM DIFFERENT the book becomes a game of hide-and-seek as the reader looks for the object on the page that is different from all the others.  Each puzzle is a mini-language lesson of how to say "Can you find me?" in 16 different languages, including Cree, Hebrew, Hawaiian, Arabic and American Sign Language.  Click HERE to hear staff members of the Global Fund for Children in several of the 16 languages.   I AM DIFFERENT, CAN YOU FIND ME? is published in the US by Charlesbridge.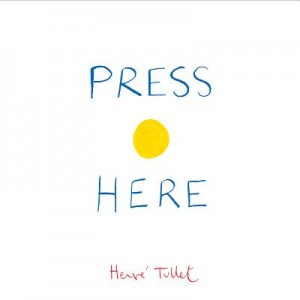 For pure fun, another book on the USBBY list is this book of surprises, PRESS HERE by Hervé Tullet (France), translated by Christopher Franceschelli, published in the US by Chronicle.  PRESS HERE will have you turning a book first one way then another and then nearly standing on your head as you blow…blow…the dots.  What a interactive book for a beginning reader!
Each book on the USBBY Outstanding International Books is unique, sometimes delightful, sometimes soul-searching.  When looking for diversity and books for specific age groups,  it is a treasure of a list.