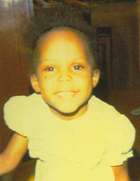 As our country and schools become more diverse every day, the need for books in which children from different cultures can see themselves is more important than ever. A wide, and exciting, range of new children's books, from fiction to non-fiction to poetry, reflects this growing need. This month, ReaderKidZ is celebrating Diversity. We're pleased to introduce Kelly Starling Lyons and her new picture book HOPE'S GIFT.
Growing up in Pittsburgh, my mom, brother Kevin, and grandparents were the biggest parts of my world. Mom was my hero and creative mentor. As a kid, I watched proudly as she acted in plays, sang in bands and the Civic Light Opera, wrote stories, and made up bedtime tales starring my brother and me. I wrote stories and took piano lessons with the church pianist, Mrs. Wright. But my secret wish was to sing.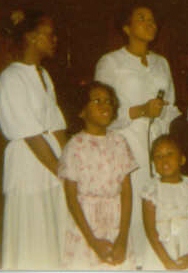 I spent a lot of time in my childhood with my cousins. They were my first best friends. We performed skits and dance routines at family dinners, played dress up with old clothes in Grandma's closet, traveled to Lake Erie for fishing trips with Grand-dad, told each other secrets and dreams.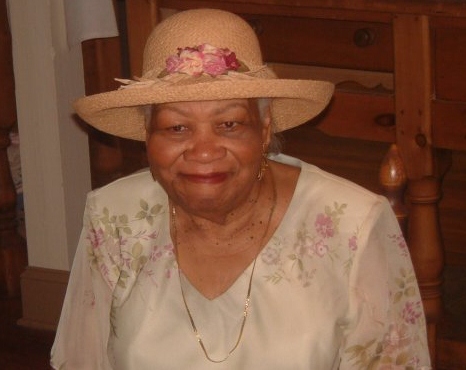 As a kid, I loved being around family – aunts, uncles, cousins, grandparents. Holidays and weekends were my favorite times, because chances are we were together. When I look back at my childhood, I know that all of those people helped shape who I am now.
What one thing can you tell readers that nobody knows?
I don't think anyone knows that I give a secret nod to my family in almost every book I write. Several people in my family give siblings names that start with the same letter. I follow that naming tradition in some of my stories. In Ellen's Broom, there's Ruby and Ruben. In Hope's Gift, there's Hope and Henry. Also, in all of my books except One Million Men and Me, I gave a character the name of a family member – nieces, a great-aunt, great-great-great-grandparents. Family means everything to me.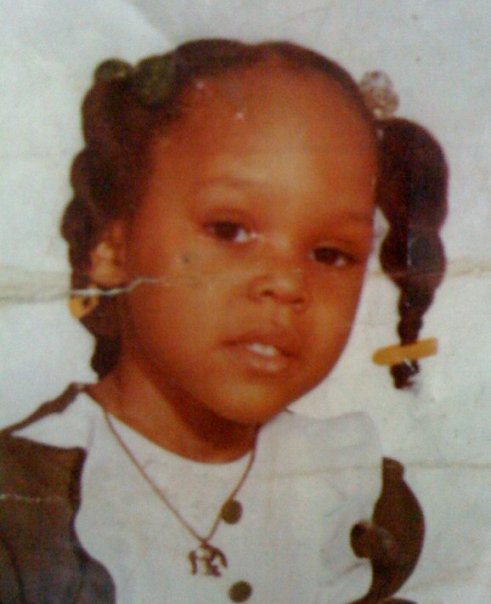 One day, I'll write a book featuring the names of my kids. But the story has to really match who they are. So I'm saving their names for just the right story.
Why did you become a writer? What would you be otherwise?
I always loved writing. But when I was young, I also dreamed of being a chemist. One of my favorite Christmas gifts was a chemistry set. I loved conducting experiments and showing my family the results. In middle school, a wonderful science teacher picked up on my interest and that of other students and gave us extra challenges. We studied the periodic table of elements, memorized all of the symbols and knew what they stood for. I still remember some of them now.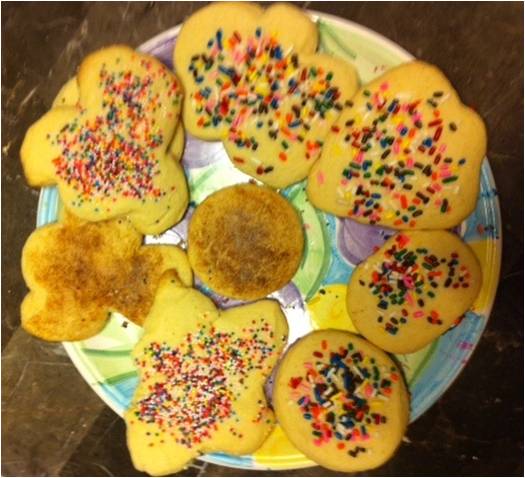 What's the hardest part about writing a book? How long does it take?
The toughest part for me is getting started. I always have lots of ideas. But sometimes I worry if I'm going to do the story justice. The way I push past my fear is to just start getting words on the page. It's nothing pretty at first. But I keep writing and revising, developing and polishing the story to make it better. I ask for help too. Writer friends give me feedback on my stories. My mom, who also writes, lets me know what she thinks. I send some stories out to freelance editors to get another point of view about how to make my pieces stronger. When I've done all that I can, I send the story out and hope that it finds a home. I've gotten a lot of nos, but I've been blessed to get some yeses too.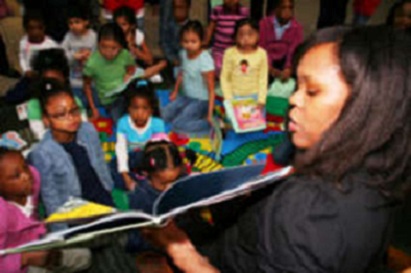 The amount of time it takes for each book is different. I wrote the first draft of Tea Cakes for Tosh about 10 years ago. It went through many versions before it was acquired by G.P. Putnam's Sons. Then, it took some time for the editing and illustration process. But it all paid off. When I hold the book in my hand, I feel proud and grateful for the beautiful opportunity to share my story with kids.
You can learn more about Hope's Gift, Tea Cakes for Tosh and my other books for kids at www.kellystarlinglyons.com. Do you like printables like coloring pages and word searches? I have a page on my website called "Just For Kids" that has fun activities for my books.
Thank you for taking the time to learn more about me. Dream big and dare to make your dreams come true.