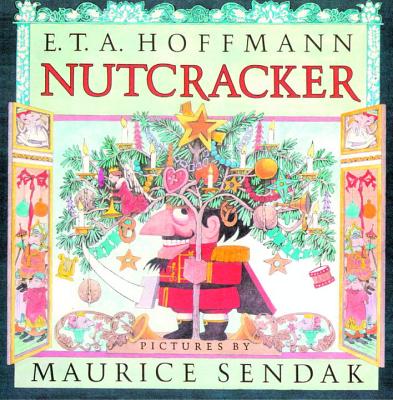 NUTCRACKER translated by Ralph Manheim, with pictures by Maurice Sendak (Crown Publishers, 2012)
Written by E.T.A Hoffman in 1816, the NUTCRACKER has charmed audiences and artists of all ages for nearly two centuries. This gorgeous reissue of Sendak's illustrated edition of Hoffman's tale will delight readers anew with its fresh approach and intentional return to the genius and, in Sendak's words, "weird, dark qualities that make it something of a masterpiece."
Enjoy sharing this classic tale throughout the month of December, savoring a chapter or two each night. View Crown Publisher's press release for Nutcracker HERE.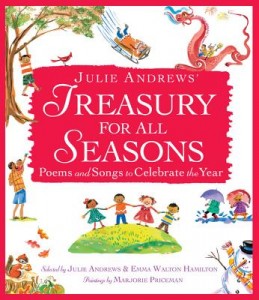 TREASURY FOR ALL SEASONS:Poems and Songs to Celebrate the Year selected by Julie Andrews and Emma Walton Hamilton, with painting by Marjorie Priceman (Little, Brown, 2012)
As far as I'm concerned, there is no better gift at any season of the year than the gift of poetry. Even better is this new collection of "poems and songs to celebrate the year" organized by month and season with an additional section for special occasions such as birthdays and new babies.
December includes such poems as "Light the Festive Candles" by Aileen Fisher, "Latke Time" by Michele Krueger, "For Christmas" by Rachel Field and "A Christmas Carol" by Christina Rossetti.
With stunning watercolor illustrations by two-time Caldecott honoree, Marjorie Priceman, this is an anthology parents, teachers, and librarians will want to share with a child and revisit throughout the year.