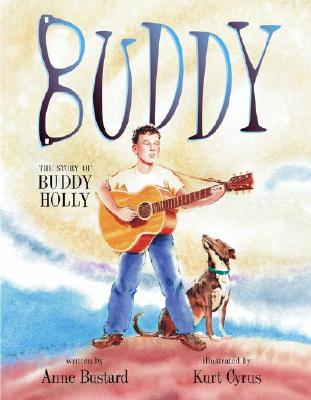 Biographies are author Anne Bustard's passion, so much so she has blogged about them for years. In her blog entitled Anneographies, not only is her list of picture book and middle-grade biographies extensive, she's categorized her posts in order of the featured person's date of birth. What an amazing resource!
Ready to celebrate some November biography birthdays? How about lighting up some candles for Will Rogers on the 4th, Marie Curie on the 7th, or 'tweedle dee' La Vern Baker on the 11th? Shake, rattle, and roll!
Or indulge your egocentricities, as I did, and look up your own birthday. (Kids will love doing this.) Being born on June 24th, I discovered that my special day is nestled between Wilma Unlimited: How Wilma Rudolph Became the World's Fastest Woman by Kathleen Krull, illustrated by David Diaz on the 23rd and Flora and Tiger: 19 Very Short Stories from My Life by Eric Carle on the 25th. Good company, I'd say.