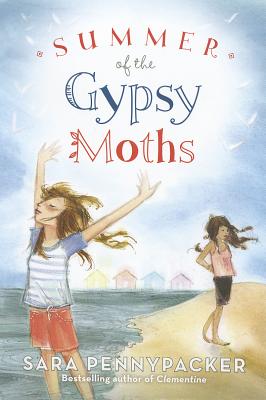 I don't think anyone knows for sure how it happens that books sharing a similar theme –  published by different houses – seem to come out in the same, or nearly the same, year. But it does happen. Earlier this month, ReaderKidZ featured Joan Bauer's newest book, ALMOST HOME, about a young girl, Sugar Rae, who finds herself in foster care after her mother's breakdown. Today, we'll look at several others about kids in foster care.
SUMMER OF THE GYPSY MOTHS by Sara Pennypacker (Balzar + Bray, 2012)
Stella's mom's got a ways to go in the reliability and parenting department and while she's getting her act together, Stella will be spending the summer with her Great Aunt Louise on Cape Cod. Not wanting Stella to be alone, Aunt Louise has taken in Angel, another foster child.
The two girls are like oil and water and while Louise is kind and loving, it doesn't seem possible that all that goodness will be enough to turn those girls into friends. But when tragedy strikes early on, Stella and Angel are left to fend for themselves and decide, once and for all, if they can count on one another long enough to pull themselves through.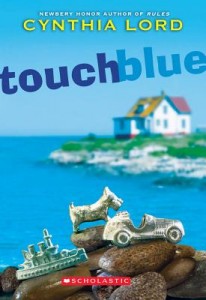 TOUCH BLUE by Cynthia Lord (Scholastic Press, 2010)
Inspired by a true story (read it HERE), Touch Blue is about a small town off the coast of Maine that arranged for foster kids to live on the island in order to boost the school population and ensure that the school stay open for another year. Sisters, Tess and Libby, are looking forward to sharing their beautiful island with Aaron, the foster child who'll be joining their family. But will Aaron and the other foster children be able to embrace island life? And, more importantly, can Tess and those closest to her convince Aaron that he's as much a part of their family as they are?  And will he ever, truly, feel as much an islander as the rest?
For those teachers looking for other books about foster families, check out, ONE FOR THE MURPHYS, by Lynda Mullaly Hunt (Nancy Paulson Books/Penguin, 2012), PICTURES OF HOLLIS WOODS, by Patricia Reilly Giff (Wendy Lamb Books, 2002), WAITING FOR NORMAL by Leslie Connor (Katherine Tegen Books, 2008) and, a classic, THE GREAT GILLY HOPKINS, by Katherine Paterson (Crowell, 1978).