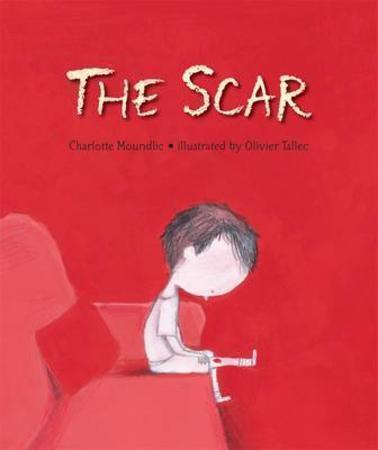 Families can go through all kinds of transformations, like separation, remarriage, or the death of a family member. There are a number of "bibliotherapy" books designed to help children talk about their feelings, but what my own kids found most helpful are well-written stories showing characters dealing with the sorts of issues they are facing. Here are some books with characters that show the range of emotions kids can experience during a life change, as well as the strategies they learned to find peace in their new family situation.
For the youngest readers:
The Scar by Charlotte Moundlic, translated by Olivier Tallec (Candlewick, 2012) A young boy struggles with the death of his mother after her long illness. His hurt, anger, and fear are expressed in ways that grieving children will understand. As a scrape on his knee heals into a scar, the boy begins to understand that his heart can heal, too, because his mother's love is in there.
For the transitional readers: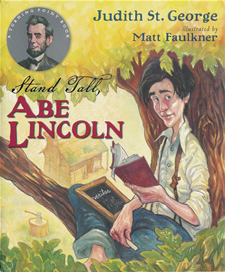 Stand Tall, Abe Lincoln written by Judith St. George and illustrated by Matt Faulkner (Philomel, 2008)  Biographies show how real people rose above difficulties in life, and give us the sense that we, too, can persevere.  This beautifully-illustrated story tells how young Abraham Lincoln dealt with challenges like poverty, the loss of his mother when he was nine, and three new stepsiblings. Although Abe didn't welcome his stepmother, Sally, at first, "it was Sally's love and caring that had swept away his 'dull and dark' world."
For the older readers: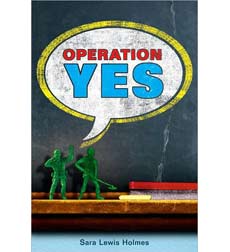 Operation Yes  by Sara Lewis Holmes (Arthur A. Levine, 2009) All of Gari's plans are changed when her mom is deployed to Iraq. She has to move across the country to live on the military base where her uncle and his family are stationed. Gari comes up with a new plan to make her mother come back, but her cousin Bo and their sixth grade teacher Miss Loupe help Gari learn to say "Yes, and" to whatever life brings her.