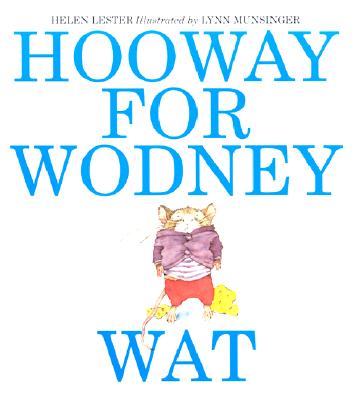 For Younger Readers
HOOWAY FOR WODNEY WAT by Helen Lester, illustrated by Lynn Munsinger (Houghton Mifflin 1999)
Rodney Rat has a problem. He can't pronounce his "r's."  What's worse? He's a rodent. A wodent. Not surprisingly, Rodney is teased by his classmates with questions like "… how does a train travel?" (Wodney's reply? "A twain twavels on twain twacks.")
Wodney tries to keep a low profile. He hides inside his jacket. He gnaws lunch alone. But then, a new student, Camilla Capybara, arrives and ALL the rodents are overwhelmed. Camilla is bigger  meaner, and smarter than everyone put together.
When the teacher selects Wodney to lead the afternoon game of Simon Says, he figures he's toast. But those "r's" that come out as "w's" help Wodney save the day. And smartypants Camilla Capybara? She heads out west, never to be seen or heard from again.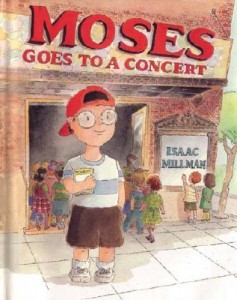 MOSES GOES TO A CONCERT written and illustrated by Isaac Millman (Farrar, Straus and Giroux, 1998)
Moses is going on a field trip with his class, and his teacher, Mr. Samuels, has a surprise. Balloons. The children are deaf, so they can't hear the music, but they can feel it in the balloon's vibrations.
There's another surprise, too. Mr. Samuels introduces the kids to his friend. Ms. Marjorie Elwyn lost her hearing after a childhood illness. She lets the kids play her instruments and tells them she worked hard to learn to play. "My heart was set on becoming a percussionist…"
Children are curious about kids who are physically different and need to know that different doesn't always mean limited. The Moses series of books is one way to introduce children to what it's like to be hard-of-hearing.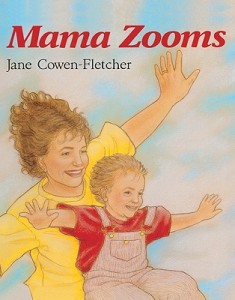 MAMA ZOOMS written and illustrated by Jane Cowen-Fletcher (Scholastic 1995)
"Mama's got a zooming machine and she zooms me everywhere." Together, Mama and son zoom through puddles, down ramps, across bridges. Together, they are racehorse and rider, captain and ship, pilot and airplane.
Inspired by the author's sister, a wheelchair mom (and practicing veterinarian), MAMA ZOOMS captures the joy of the mother/child relationship and reminds readers that physical differences don't have to mean "limited."