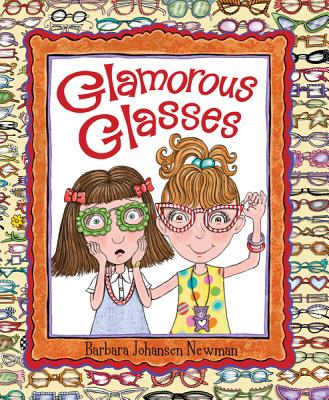 Summer ending and school starting means new crayons, new books, and oh-oh, sometimes, new glasses.  That's what Bobbie wants most – glamorous glasses like her cousin, Joanie, gets to wear, "has to wear."  But Bobbie doesn't need glasses.  How is she going to look as glamorous as her cousin if she doesn't have glasses?
GLAMOROUS GLASSES  written and illustrated by Barbara Johansen Newman is a glamorous description of how two best-friends figure out how to solve an important problem.  This picture book is a humorous, light-hearted way to share feelings about how one often wishes they could look as glamorous as the other girl who as has longer hair, darker eyes, taller legs, a shorter nose, fewer freckles – or glamorous glasses.
GLAMOROUS GLASSES  was published by Boyds Mills Press, 2012.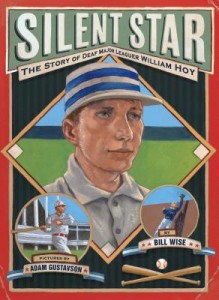 Silent Star: The Story of Deaf Major Leaguer William Hoy by Bill Wise, illus. by Adam Gustavson.  Strike three;  you're out!  William Ellsworth Hoy, one of the first deaf players in major league baseball, scored 100 runs or more in nine different seasons and had over 2,000 lifetime hits.   Published 2012 by Lee & Low.  Find more about this book HERE, under Beyond Boundaries, ReaderKidZ, May, 2012.