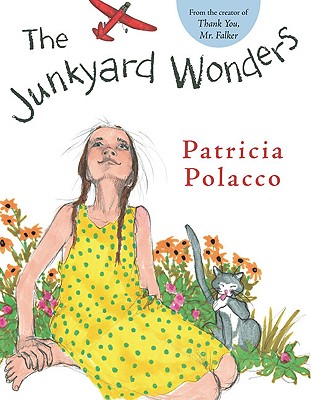 Mainstreaming education has allowed children with disabilities to interact with students who have a wide range of physical and intellectual differences. Interaction and familiarity doesn't necessarily lead to understanding and tolerance. Children who read books that feature children with physical and learning disabilities often begin to recognize the uniqueness of each person and may then feel more comfortable in social interactions. There are many good books featuring characters with disabilities. In addition to those included here, check out the yearly winners of the Schneider Family Book Award, presented by the American Library Association to the author or illustrator of books, in three age categories, that embody an artistic expression of the disability experience.
For the youngest readers: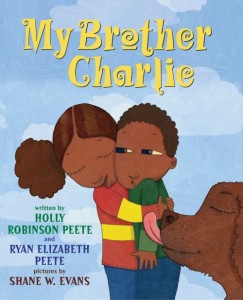 My Brother Charlie: A Sister's Story Of Autism by Ryan Elizabeth Peete and Holly Robinson Peete and illustrated by Shane W. Evans (Scholastic, 2010)
Autism is a very misunderstood condition. Callie and her twin brother share many physical traits and preferences but they are also very different; Charlie has autism. He's good at some things but there are also many things he can't do. Although they are twins, Callie is the "big sister" who helps others understand how Charlie's brain works. Based on real life experiences, the mother/daughter writing team explores how Charlie's differences can make things difficult for him and his family, but also the ways his autism makes him unique.
For transitional readers:
 The Junkyard Wonders by Patricia Polacco (Philomel, 2010)
Based on events from the author/illustrator's own childhood, young Trisha starts over at a new school. This time she hopes that she won't be assigned to a "special" class because of her learning disabilities. Although she is relegated to a classroom known as "the junkyard," a special teacher embraces that label and uses it to help the children discover their abilities. Individual differences are applauded and this quirky teacher, who won't allow her students to be seen as misfits, helps each student find their own unique talent and learn that it's not what you have that counts; it's what you do with it. An appended note updates readers on the successful lives of these students. 
For older readers:
Temple Grandin: How the Girl Who Loved Cows Embraced Autism and Changed the World by Sy Montgomery (Houghton Mifflin, 2012)
Temple's parents knew that she was different as soon as she was born. Silent and unresponsive she never spoke a word. Diagnosed with autism at a time when she might just as easily been institutionalized, Grandin instead used her unique abilities to achieve great personal and intellectual success and put her communications disorder to work speaking on behalf of animals. This inspiring biography shows how a very different person followed her dreams. An appendix provides information for young people who are also on the autism spectrum. (For something different, listen to the audiobook version of this book, published by AudioGo.)