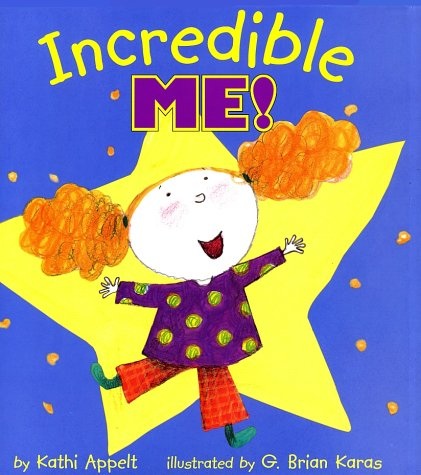 Babies begin to explore their bodies and their world from birth, becoming aware of themselves at about 18 months of age. By the time they are two years old, toddlers have a firm sense of "me" and are cognizant of differences between themselves and others. Around the age of three or four, children see themselves as unique and separate individuals. They also notice, and sometimes question or comment on, physical differences between boys and girls, differences in skin tones and appearances, and differences in physical or developmental abilities. When they ask questions about differences children are often more descriptive and inquisitive, rather than being judgmental. As children get older, especially in the teen years, they are often very aware of, and self-conscious of, their own looks and differences. Books that include people with physical differences and differing abilities can help young readers understand why we are different and unique, but also why, in spite of outward appearances, we are more alike than not.
For the youngest readers:
Incredible Me! by Kathi Appelt and illustrated by G. Brian Karas (HarperCollins, 2003)
The exuberant story follows a rambunctious little girl as she celebrates herself, from her "singular nose" to the tips of her ten toes. Karas's bright cartoon-style illustrations are filled with all the energy of a youngster cataloging the wonderfulness of her body. This joyful celebration of uniqueness is a great read-aloud!
For the transitional readers: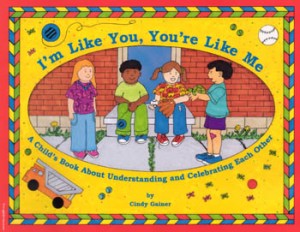 I'm Like You, You're Like Me: A Book About Understanding and Appreciating Each Other by Cindy Gainer and illustrated by Miki Sakamoto (Free Spirit, 2011)
Six concepts are compared and contrasted in this picture book that celebrates our unique qualities and differences, while also recognizing how alike we also are. Originally published in 1998, new illustrations depict children from various ethnic and racial backgrounds who have various traits, qualities, and abilities. The kids discover the ways we are alike and the ways we are different, from hair color and texture, to bodies of various sizes and shapes. 
For the older readers: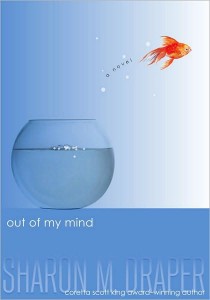 Out of My Mind by Sharon Draper (Simon & Schuster, 2010)
Most people think Melody is mentally retarded, but they are wrong. Although she can't walk, feed herself, or talk due to cerebral palsy, the fifth grader is actually a very intelligent child with a photographic memory. Refusing to be seen as different or to be defined by her physical condition, Melody is stuck in her own mind until she discovers a technological device that allows her to finally speak. When her voice rings out it is the voice of a brilliant and brave spirit. The story is rich in drama and details, and serves as a challenge for readers to become activists for those who appear to be different.