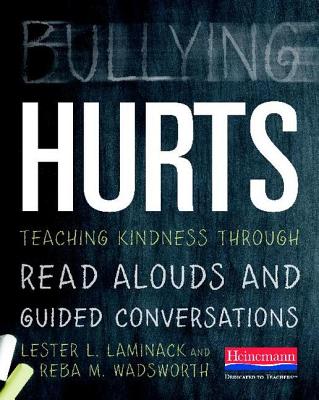 For Teachers
BULLYING HURTS:Teaching Kindness Through Read-Alouds and Guided Conversations by Lester L. Laminack and Reba M. Wadsworth (Heinemann, 2012)
I'm starting today's post with a book I've not actually read yet. It's newly published and I only just received the flyer in the mail.  But in my years of teaching, I've always found Heinemann books to be of the highest quality, and I feel confident in recommending this book to educators interested in using literature as a jumping off point for conversations about children who are "different."
Find the introduction, a sample chapter, and the Table of Contents HERE.
For Independent Readers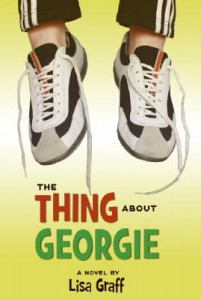 The Thing about Georgie by Lisa Graff (Laura Geringer Books, 2006)
The thing about Georgie is that he's a dwarf – only 42 inches tall – , in the fourth grade, and worried that his new soon-to-be-born baby sibling will grow up to be taller than he is. To make matters worse, Georgie's best friend, Andy, is mad at him and, because of that, Georgie finds himself stuck doing the Abraham Lincoln project with Jeanie the Meanie, his all-time worst enemy since kindergarten.
This engaging story explores the issue of "physical differences" with humor and a light touch. It's not a new book, but it's one you won't want to miss.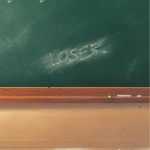 LOSER by Jerry Spinelli (Joanna Cotler Books, 2002)

Donald Zinkoff isn't like all the other kids. He doesn't realize it, of course. Not at first. And neither do the others in his class. Zinkoff looks as much like a regular kid as all the other regular kids do. But he's clumsy, his handwriting is atrocious, and when he raises his hand to answer a question, five times out of six, his answer is wrong.
It's not until Zinkoff lands in Mr. Yalowitz's fourth grade that Zinkoff is "discovered." That's the year his teacher moves him to the front row. And it's the year his classmates finally get "big-kid" eyes and are able to see the differences that, while not outwardly "physical," are differences, nonetheless.
As an adult reading LOSER, I found myself wondering from time to time whether a child like Zinkoff could really get all the way to fourth grade without attracting the attention of his fellow classmates. But my small quibbles with the believability of some of the scenes doesn't detract from my admiration for the book and my belief that it will make for some interesting classroom discussions on the topic of differences.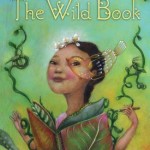 The Wild Book by Margarita Engle (Houghton Mifflin Harcourt, 2012)
Fefa has trouble with words. They jump around like hopping frogs trying to trick her, jumbling and spilling off the page. But Mamá has an idea – a blank journal that she gives to Fefa, with the encouragement to take her time sprinkling words across the page of her wild book, and the promise that if she will do so, her words will sprout and take root. They do, eventually, and what Fefa has learned by means of tenacious determination plays a key role in uncovering a bandit. Inspired by the true stories of the author's maternal grandmother, THE WILD BOOK, is an interesting look at dyslexia.