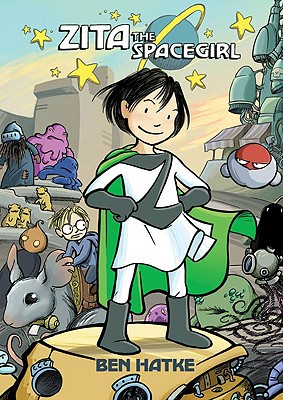 ZITA the SPACEGIRL  by Ben Hatke  is a First Second Book and what a book!  Pure fun to read the zappy dialogues and to feast on the engaging graphic images. Zita is the kind of curious, courageous kid who sees an odd-looking "thing" and of course, picks it up.  ZAAAP!   Off she goes to another planet – in another universe.  Now her challenge is to get back home – alive.
"There are two ways of going home, and one of them is to stay there.  The other is to walk round the whole world till we come back to the same place."  G K Chesterton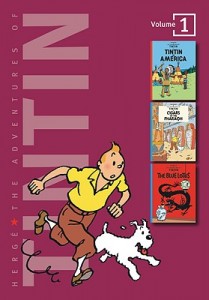 THE ADVENTURES OF TINTIN, Volume 1: Tintin in American / Cigars of the Pharaoh / The Blue Lotus, by Hergé  offers to readers of any age a retro-look at comic adventures laced with political satire, slap-stick humor and historical settings.  If a kid gets hooked on these entertaining and educational comics (graphic novels), there's a whole summer of reading ready to explore.  Later volumes include forays to Tibet and beyond!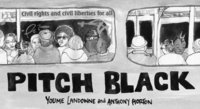 PITCH BLACK, DON'T BE SKERD by Youme Landowne and Anthony Horton is a dark but realistic account based on a true story written for the older and more precocious reader. This graphic novel is a great book to share as a family especially if summer means taking a trip to a city with a subway system.  One out of every five children in the US lives in poverty, many are homeless. This book taps us on the shoulder and reminds us to not look-away:  "Just cause you can't see don't mean ain't nothing there."
PITCH BLACK was published by Cinco Puntos Press, a small independent press out of El Paso, Texas, to pay attention to!  Their books include a wide variety of genres, from picture books (Crossing Bok Chitto by Tim Tingle) to YA historical novels (This Thing Called the Future by JL Powers) and nonfiction as well as adult titles.  The editors are not afraid to take on controversial topics or cutting-edge presentations.  They are a publishing house to be aware of, take a look at, and follow their startling, well-written, award-winning books.