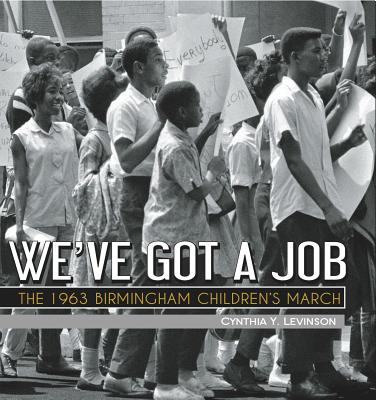 Cynthia Levinson's powerful We've Got a Job: The 1963 Birmingham Children's March may well be one of the most fascinating books about the Civil Rights Movement  because she sets her focus on the most unsuspecting yet influential group of individuals – kids. Levinson's work is founded on solid research and poignant interviews with the actual children, now grown adults, who risked their lives to march for freedom.
In May 1963, Dr. Martin Luther King and the Civil Rights movement struggled to derive peaceful, yet powerful and effective methods to repeal the segregation laws of the day. Dr. King's directives were, "To retaliate with hate and bitterness would do nothing but intensify hate in the world" (32). As a result, because they passionately believed in the movement, children of Birmingham, Alabama banded together to form a group eventually known as the Peace Ponies. Savage dogs, lonely jail cells, and full-forced fire hose sprays didn't cause their fortitude to falter.
"We, as children, got involved in what would appear to be adult issues," says former Peace Pony James Stewart. "One of the primary reasons it worked was that we were children. And God's hand was upon us" (156).
Author Cynthia Levinson is offering a  wealth a educationally-sound supportive material on her website.  Access it and make this riveting true-to-life tale come alive for the young readers of today.