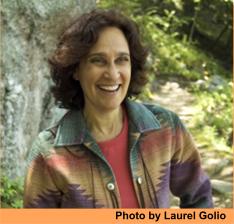 I was born in New York City and lived in the Bronx with my parents and my older brother, Matthew, until I was 7. Our apartment was across the street from a big park, and Matthew and I spent a lot of time in the playground. When I was very small my favorite spot was the sandbox. When I got bigger I'd swing on the swings and climb the jungle gym. In the summer there was a wading pool, and in the winter, a sleigh-riding hill. Sometimes kids would spread their comic books out on the ground, and you'd stand behind a line and toss a penny. If your penny landed on the comic book, it was yours.

My mom was a music teacher, and I was always singing and dancing around the house. I wanted to be a ballerina, but until I started ballet lessons I didn't realize what hard work it was. I didn't mind—I just loved to dance! Matthew and I took piano lessons, too. But we never liked to practice.
My father was a physicist who worked in a research lab full of mysterious vapors, exotically-shaped test tubes, strange instruments, and glowing screens. In the meeting room was a giant blackboard covered in mathematical symbols and Greek letters. When I visited the lab, I liked to think that someday Daddy would win a Nobel prize. But really, the most fun thing about visiting the lab was getting to spin around and around on the office chairs.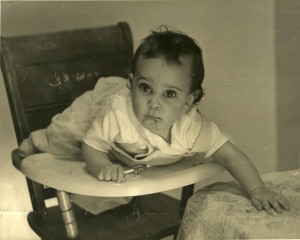 In second grade my father got a one-year job teaching at a university, and we moved to Berkeley, California. To get there, we drove across the country, camping the whole way. We planned the trip for months, studying travel brochures and tracing our route on maps. I've loved maps and traveling ever since. And I loved my school in Berkeley. We had a ten-minute recess every single hour!
When our year in Berkeley was over we moved back to New York, and my parents soon found a house in Hastings-on-Hudson, a small town on the Hudson River just north of New York City. I spent the rest of my childhood there. Though I haven't lived there in many years, it will always be my home town.
What kind of student were you?
I was a good student. My favorite subjects were English, Social Studies, Music and Drama. I was good at math and science, too. The only class I ever failed was typing. I didn't try very hard because I thought if I was good at typing I might have to become a secretary, and I didn't want to be a secretary. I wanted to be a dancer, or perhaps an art historian. I didn't know that someday I'd be a writer and would be typing all day long!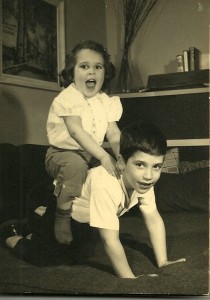 Did you play an instrument?  Which one(s)?
In fifth grade, the orchestra teacher came to our class and talked to us about the different instruments. He asked if I'd like to play the string bass, and I said, "Yes." A string bass is a very large instrument, and neither of us knew that I was going to be only 5'2″ tall when I was full-grown. I played string bass in the orchestra and jazz band all through junior and senior high school, but always on a 3/4-size instrument. I could never reach the top of the strings on a full-size bass.
Did you have a nickname and if so what is it?  Is there a story behind your nickname?
My family has always called me Susy, but none of them knows how to spell it. There are just too many variations—Susy, Susie, Suzy, Suzi. When I was eighteen I decided I was a grownup and started asking people to call me by my full name, Susanna. My mother named me after the heroine of her favorite opera, Mozart's The Marriage of Figaro.
If you weren't a writer, what would you like to be?
A beach bum. With a snorkel.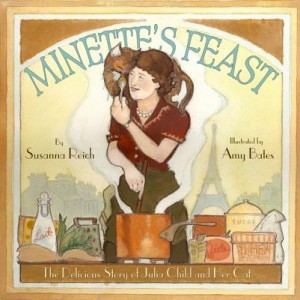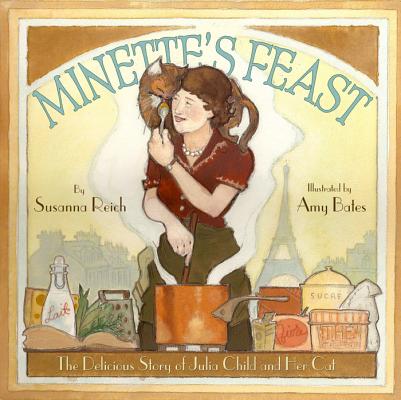 What advice do you have for aspiring young readers and writers?
Read and write as much as you can, and don't be discouraged if at first your reading and writing aren't as good as you want them to be. It takes lots of practice, time and patience to be really good at anything. Just keep working, and don't compare yourself to others or worry about how good you are. Curiosity and imagination will carry you a long way.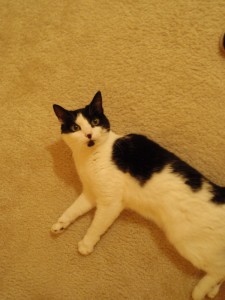 Do you have a special place where you write your books?
Our house has an extra bedroom, which my husband Gary and I use as an office. We call it "the library," which makes it sound very grand. In reality, it's a small, crowded room with two desks, two bookcases, two filing cabinets, and tons of books, art, family photos, plants, and tchotchkes. It's in desperate need of a paint job. Our cat, Chloe, thinks it's her room.
Download a copy of "What's Your Story, Susanna?" HERE.
Be sure to follow Susanna's blog tour book giveaway (more info HERE) and stop by tomorrow to read a letter from Susanna to her readers!