Hans Christian Andersen, yes, we love the stories he gave us. Their universal themes of compassion and tolerance are as relevant today as ever.   In his honor, the highest international recognition given to authors and illustrators of children's books are the Hans Christian Andersen Awards. 
IBBY presents the Hans Christian Andersen Awards to a living author and illustrator whose complete works have made a lasting contribution to children's literature.  Her Majesty Queen Margrethe II of Denmark is the Patron of the Andersen Awards. A gold medal is presented to the winners at the biennial IBBY World Congress.
One award is given to an illustrator; one award is given to an author.
And this year the illustrator award goes to:
Peter Sis, from the Czech Republic, who is also celebrated in the United States because of his amazing work published here. THE WALL: GROWING UP BEHIND THE IRON CURTAIN shows in words and images his own struggle to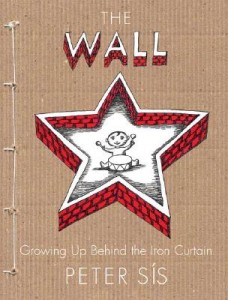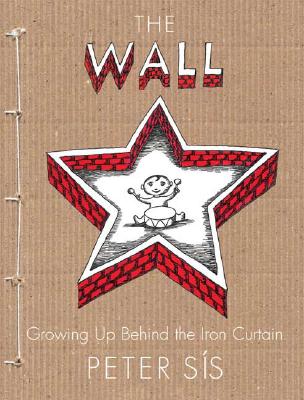 express his ideas.  TIBET: THROUGH THE RED BOX shows the reader how a child feels when his film-maker father fails to return from an assignment in China. Peter Sis's own father was a filmmaker bringing back rock-and-roll records that Peter loved. As a disc jockey, Peter traveled with the Beach Boys during their tour across his homeland.  The Communist regime cancelled the show soon after.  This same regime decided to boycott the Olympics in Los Angeles in 1984 where Sis had been sent to film documents for the Olympic Steering Committee.  Peter Sis made the courageous decision to stay in the US. Maurice Sendak was soon a friend who helped Peter become a children's book illustrator. It is interesting to note that in 1970 Maurice Sendak was the first, and only, American illustrator to receive the Hans Christian Andersen Award.  Now, after several decades and over 65 illustrated books later, this award is given to Peter Sis who continues to express his strong belief that whatever outside forces oppress us, dreams can survive.
And this year the author award goes to:
Maria Teresa Andruetto from Argentina.   While her books are not widely known in this country, her belief that "The power of a writer lies in his capacity…to look deep into the heart of men" resonates anywhere in the world.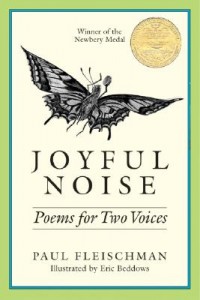 Paul Fleischman, from the United States, was one of the five finalists for this year's award.  Fleischman is best known for his 1989 Newbery Medal-winning, JOYFUL NOISE:  POEMS FOR TWO VOICES.  The music in his writing permeates not only his poetry but also his novels, short stories and nonfiction.  Rhythm, sound, repetition, and content all are important. The characters in his stories grow in awareness and compassion and engage the reader to do the same.
            Other authors from the United States who have received the Hans Christian Andersen Award are:  Katherine Paterson (1998), Virginia Hamilton (1992), Paula Fox (1978), Scott O'Dell (1972) and Meindert DeJong (1962)