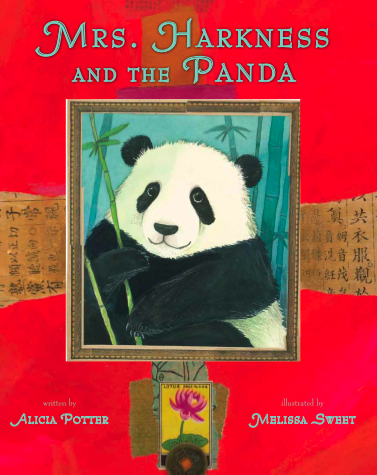 When her husband, William Harkness, set off for China in hopes of bringing the first live panda to the U.S, Ruth Harkness had no idea how this dangerous expedition would change her life. Working as a dress designer in New York, Mrs. Harkness hadn't intended to join the treacherous journey to the mountains of China until the expedition had been completed.
But when she received the news that her husband had died in China, Mrs. Harkness knew she would make her husband's mission her own. She would go to the mountains of China and bring back a panda. She had an expedition to plan!
MRS. HARKNESS AND THE PANDA by Alicia Potter, illustrated by Melissa Sweet will introduce young readers to the little-known and fascinating true story of Su-Lin, the first panda in captivity. An author's note adds context to questions about the differences between the attitudes and beliefs on animal conservation held during Harkness's and today's times.
Read a NY TIMES review HERE.