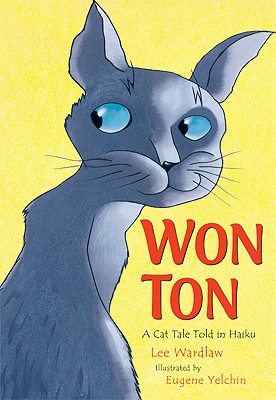 It was an honor to serve with the other judges on the 2012 committee and a pleasure now to announce:

WON TON–A Cat Tale Told in Haiku by Lee Wardlaw, illustrated by Eugene Yelchin (Henry Holt,2011) has won the 2012 Lee Bennett Hopkins Poetry Award!  Creatively structured and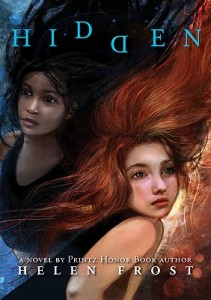 exquisitely conceived,  WON TON is a book that has stayed with me since the very first reading. You can find a ReaderKidZ review of the book HERE.
Using free verse and a new form developed specifically for this story, Helen Frost –  no stranger to the LBH award – created HIDDEN, (Farrar Straus and Giroux,  2011) a narrative rich in intrigue with a mystery that pulled me quickly through the story. HIDDEN was named a Lee Bennett Hopkins Honor Book.
Read more about the Lee Bennett Hopkins Award HERE.
Congratulations to Lee Wardlaw and Helen Frost!