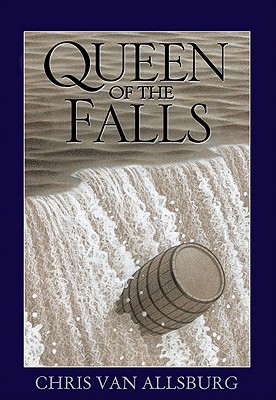 We can count on Chris Van Allsburg to take us on a strange journey. In QUEEN OF THE FALLS, written and illustrated by Allsburg, published by Houghton Mifflin, 2011, we are not disappointed. This book is based on the true story of a 62-year-old teacher, Annie Taylor, who was the first person to plunge over Niagara Falls in a barrel. Annie Taylor is still the only woman who has ever gone over Niagara Falls alone.  Want to ride along?
DRAGON CASTLE  written by Joseph Bruchac and published by Penguin, 2011, is a fast-moving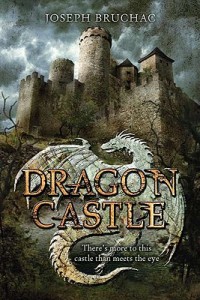 fantasy filled with royal chases, sword fights, intrigue and several hilarious mis-adventures. Prince Rashko is quite dismayed, disgruntled and frustrated about his boring royal family – until they suddenly disappear. It's up to the Prince to save the day – and his kingdom.  First the young prince must harness a dragon and then find the courage – and sword-fighting skills – to stop the greedy baron in his evil tracks before all is lost – family and kingdom. DRAGON CASTLE is a fun fantasy for young readers.