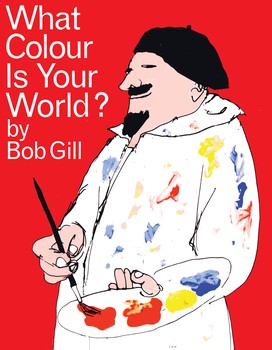 WHAT COLOUR IS YOUR WORLD? by Bob Gill
Look at the world in a new way. What colors do you see? What color is your world? What colour is your world?
To a gardener, the world is shades of greens. Ask a bricklayer and he'll say, "My world is red." And if you asked a stargazer? "My world is black."
But to the artist in ALL of us, the world is a kaleidoscope of changing colors.
Plain and simple, this book makes me happy. The colors are crisp and sharp. The font, large and confident. And the end result is an overwhelming appreciation for how each one is able to see the world in a different and magical way.
DOODLE COOK by Hervé Tullet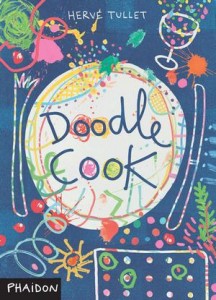 Those looking to stretch their creativity and experiment with color, shape, line, and more, will find Doodle Cook to be the perfect tool to plant the seeds of inspiration.
First of all, it's a large, over-sized book, brightly colored, and extremely inviting. It sent me searching the cupboards for oil pastels and gave me the itch to experiment.  Once I'd entered the "Art Kitchen," Tullet provided the how-to recipes for delicious concoctions such as ZigZag Soup, Dot Stew, and Magic Marmalade.
This gorgeous book invites readers to experiment with their creative sides, to "Doodle Cook" and embrace squiggles and squibbles, blobs and globs of color, texture, and shape in order to create their own uniquely delicious masterpieces.