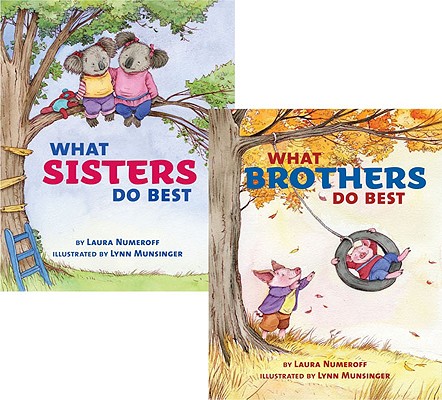 Want to hear about the family that inspired Laura Numeroff 's  latest delightful flip book, What Sisters Do Best/What Brothers Do Best?
Want to learn about making a jelly omelet or parents who taught folk-dancing in the basement? How about the joys of having a stamp-collecting father's help in compiling an impressive personal collection of horse stamps.
Desire to learn about the loving family that serves as inspiration for Laura's delightful work? If so, click HERE and enjoy a heart-warming YouTube interview with the author.