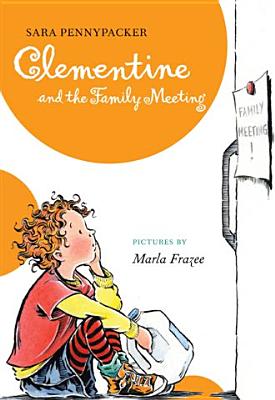 Click HERE to access an in-depth Teacher Guide, packed with a variety of entertaining and educational lessons and activities such as wonderful writing prompts, word games, and fascinating graphic organizers – all created to encourage the child reader to express her inner Clementine.
The Quick Write topics are wonderfully child-centered. For example, the young reader is encouraged to write about weird things that she is afraid of and tell how she learned to conquer them. Or create crazy names for average things, written in different voices, or to express various times that her feelings were all out of whack. On the guide is a graphic organizer in which the child is asked to list things that grown-ups think are funny compared to things that kids think are funny. Oh, to be a child again.
And, to top it off, this guide features a song with lyrics describing Sarah Pennypacker's beloved Clementine, sung to the original Clementine, written in 1880. Click HERE for the original lyrics.