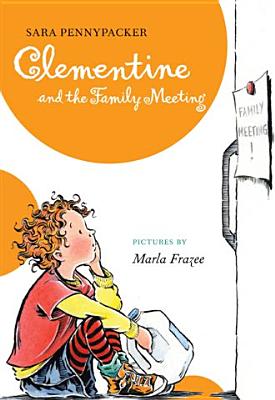 CLEMENTINE AND THE FAMILY MEETING by Sara Pennypacker, illustrated by Marla Frazee (Hyperion 2011)
The FAMILY MEETING sign is up on the refrigerator and Clementine is worried. Family meetings usually mean trouble. The kind of trouble that involves Clementine having done something she shouldn't have or, at the very least, something that her parents think she's done. As if that weren't enough, Margaret, Clementine's best friend, has just returned from a visit to Hollywood, California, and all she seems to talk about is the proper application of eyeliner, advanced lip-gloss tips, and her dad's new make-up artist girlfriend. It's making Clementine feel lonely and sad, as if the Margaret she's always known, has suddenly grown-up without her.
Last year, I wrote HERE that CLEMENTINE, FRIEND OF THE WEEK was possibly the best book in the series yet.  I was wrong. CLEMENTINE AND THE FAMILY MEETING is even better. Don't miss it!
ZELDA AND IVY: The Runaways by Laura McGee Kvasnosky (Candlewick 2006)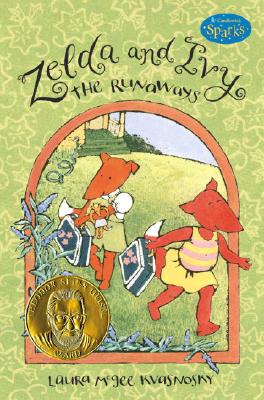 I love revisiting a series or an author I've enjoyed in the past, and kids are much the same. It's part of the reason series characters are beloved by so many young readers. Zelda and Ivy is one such duo that caught my attention from the first ZELDA AND IVY book.
When Ivy tells sister Zelda that their dad is making cucumber sandwiches for lunch – again – Zelda decides to runaway. Ivy packs a suitcase, too, and the girls march to the backyard to a spot behind the butterfly bush. "We can see the house, but no one in the house can see us."
The Runaways winner of the Theodor Seuss Geisel award hits all the right notes.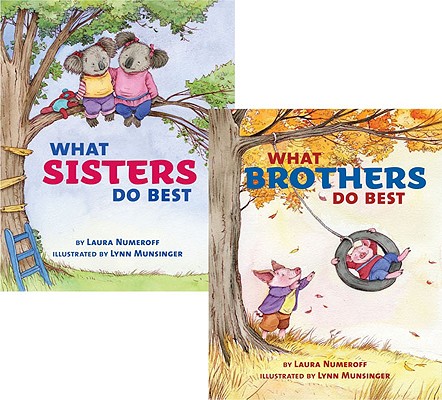 WHAT SISTERS DO BEST/WHAT BROTHERS DO BEST by Laura Numeroff, illustrated by Lynn Munsinger (Chronicle Books 2009)
This back-to-back simply told story celebrates some of the wonderful reasons why sisters and brothers are special. It's the perfect book to share with young readers and easily lends itself as a prompt or frame to inspire young students to write about their own siblings. (Sisters/brothers can help you… can teach you… can show you…But best of all…)