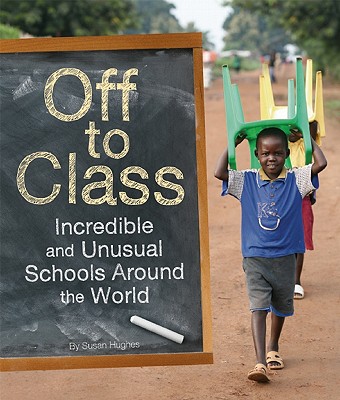 There are some pretty amazing schools around the world and many are thanks to the vision of some equally amazing people.  When most of us think of elementary school, the ones we attended as children or the ones our own children attend, odds are what comes to mind are nicely kept buildings filled with books, computers, brightly decorated classrooms, and a supportive community of children, parents, and teachers. We often don't realize that while the right to a free elementary education is something we agree all students should have access to, this is often not the case in many places around the world.
Susan Hughes, in her newest book OFF TO CLASS: Incredible and Unusual Schools Around the World (OwlKids 2011), introduces readers to schools the likes of which will amaze and inspire.  There's the Naning'oi Girls Boarding School (the first school for Maasai girls),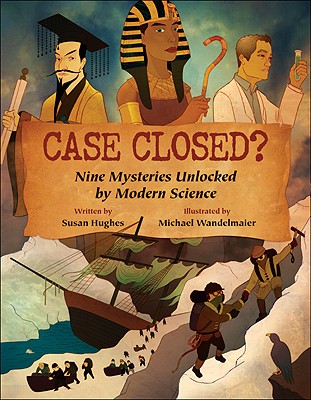 the Boat School in Bangladesh (a combination school bus and schoolhouse), and a school that travels with Siberia's indigeonous Evenk people as they move their herds of reindeer from one grazing area to the next.
This book is not to be missed and should find its way to every classroom and library shelf!  And while you're at it, be sure to take a look at another of Susan Hughes' books: CASE CLOSED? Nine Mysteries Unlocked by Modern Science (Kids Can Press 2010), which recently won the Norma Fleck Award for Canadian Children's Non-fiction!