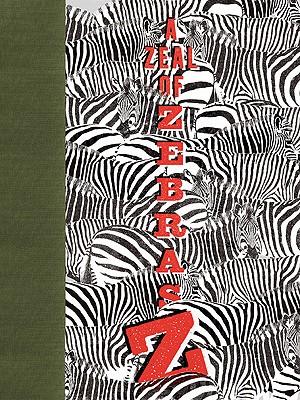 A ZEAL OF ZEBRAS: An Alphabet of Collective Nouns by Woop Studios (Chronicle Books 2011) is not your typical ABC offering. Each illustration, beautifully rendered in Adobe Photoshop, is paired with a collective animal noun and two descriptive paragraphs of background. Some of the collective nouns were familiar, others sent me looking to see if they'd been invented for the book.
Mina, one of the graphic designers involved in the project says in an article HERE, "Everyone asks that! They are real – we did quite a lot of research and found that the oldest ones go back to hunting terms, so they are hundreds of years old, although there are more recent ones that people have invented."
Interested in more of the collective nouns Woop Studios uncovered? Check out their website HERE.
THE INCREDIBLE LIFE OF BALTO by Meghan McCarthy (Alfred A. Knopf 2011)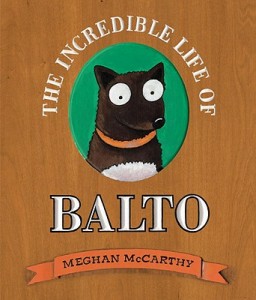 There are already a number of books for children and even a movie about Balto, the famous Siberian husky who led his sled team over dangerous Alaskan terrain in the middle of a blizzard in order to successfully deliver serum to combat the spread of deadly diphtheria. What made Meghan McCarthy decide to take on this story? Because no other children's book tells Balto's story after his famous life-saving sled run – the story of how he and the team were eventually sold and very nearly abandoned and forever forgotten. Despite Balto's unfortunate stink as a sideshow act, his story eventually ends on a happy note.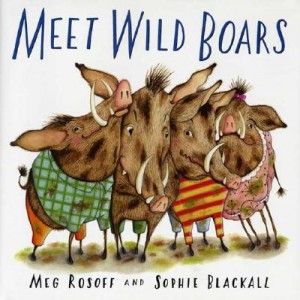 MEET WILD BOARS by Meg Rosoff, and Sophie Blackall (Henry Holt 2005)
Wild boars hardly seem like a topic for a picture book, and yet Meg Rosoff and Sophie Blackall have managed to make naughty, dirty, smelly, and bad-tempered boars hilariously funny! "Poor wild boars. Nobody loves them."
OMNIBEASTS: Animal Poems and paintings by Douglas Florian (Harcourt Books 2004)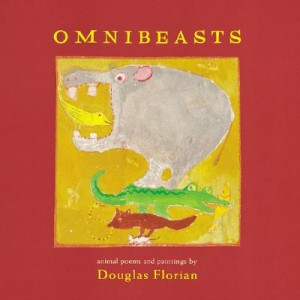 I'm a big fan of Douglas Florian's work and what's wonderful about the OMINIBEASTS collection is that it includes a selection of poems from each of his creature-poetry books including mammalabilia, beast feast (one of my class's favorites), insectlopedia, lizards, frog, and polliwogs, and more.  Be sure to check out the entire collection!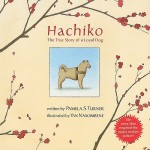 HACHIKO: The True Story of a Loyal Dog by Pamela S. Turner, illustrated by Yan Nascimbene (Houghton Mifflin 2004)
At the entrance to Shibuya Station in Tokyo there stands a statue of Hachiko the loyal dog who waited for his master to return each evening after a hard day's work. When Dr. Ueno passed away after the two had been together for just over a year, Hachiko continued his vigil at the station for another nine years. Eventually he, too, passed away, but not before his loyalty was recognized with a bronze statue prominently displayed near the entrance to Shibuya Station.
Read more on Author-In-Residence, Pamela S. Turner HERE.