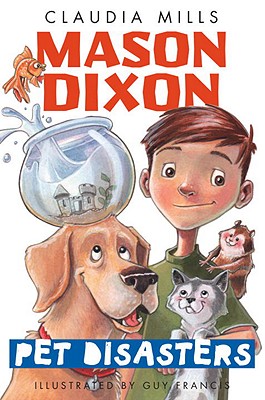 Being an only-child doesn't bother Mason Dixon in the least. He prefers to enjoy a simplistic, uneventful way of life – right down to his "quiet, ordinary, calm, and predictable" choice of wearing only brown socks. No white. No black. Only brown. To Mason, brown socks don't call attention to themselves, which is the course he'd prefer to follow throughout all of his predictable days. His parents, concerned for his emotional well-being, see things differently and incessantly bring pets home for Mason to care for…including one that meets a tragic, over-fed demise.
It is not until he and his best-friend Brody rescue a three-legged pound dog, who is named Dog, that Mason begins to actively participate in the complicated emotional richness of life. Though Mason is initially resistant to adopt another pet, Dog changes him. Instead of an ordinary, predictable, brown-sock-life way of living, Mason risks a little artistic expression, confronts a bully, and experiences the near loss of his best friend and, even, Dog himself. Mason learns that there is a hole in his quiet, calm heart that only the lop-sided love of a three-legged dog can fill.
Claudia Mills' wonderful Mason Dixon: Pet Disasters is a hilariously terrific read, perfect for any middle-grade child whatever his or her sock-color or pet preferences may be.