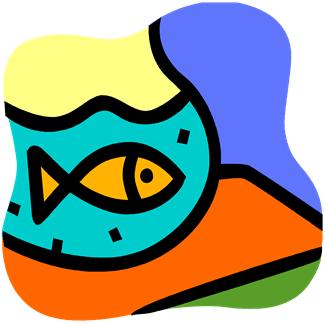 OUTSIDE OF A DOG by Ann Jacobus
Groucho Marx said, "Outside of a dog, a book is a man's best friend. Inside of a dog it's too dark to read."
Animals can enrich children's lives. Books about animals do, too.
While so many children's books personify animals—and I loved Stuart Little fiercely at a tender age—not to mention that imperialist Babar, and Sneetches, above all—they don't count; that's the subject of another essay. We're talking realistic fiction about real animals.
I have fond, very early memories of Make Way for Ducklings. I loved Misty of Chincoteague by Marguerite Henry, and devoured sequels. I found The Call of the Wild and White Fang by Jack London, mind-altering and Black Beauty by Anna Sewell, and Sounder by William Armstrong crushed me with man's inhumanity. Later I read The Come Back Dog, by Jane Resh Thomas, and most recently my favorites include Love That Dog by Sharon Creech, and Because of Winn Dixie by Kate DiCamillo.
Animals teach us and constantly remind us of some fundamental moral precepts: unconditional love for starters. "Lord, make me half the person my dog thinks I am," sums it up nicely. They accept us without judgment. They remind us of read more…