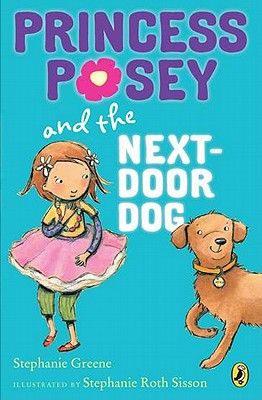 Click HERE to enjoy a chapter-by-chapter discussion guide complete with a manipulative analysis game called Character Wheel, a word game, bookmark print-outs, and instructions to make an inexpensive-super-fun dog toy – one that Hero would be sure to enjoy!
And, for an added bonus, click HERE to watch a video featuring the talented Stephanie Roth Sisson, illustrator for Princess Posey and the Next Door Dog and the rest of the Posey series. In it, Sisson states that, "Stephanie Greene is 'spot on' with her observations about 1st graders and what is important for that age."
We at ReaderKidZ couldn't agree more.