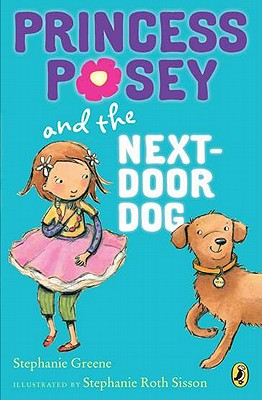 PRINCESS POSEY AND THE NEXT DOOR DOG by Stephanie Greene, illustrated by Stephanie Roth Sisson (Puffin 2011)
Posey and her first grade friends are writing stories about their pets. Though Posey doesn't have a pet – yet – her teacher will let her write about the pet she hopes to own one day.
But Posey doesn't want a pretend pet. She wants a real one and when a new neighbor moves in next-door, Posey gets her hopes up. Maybe she can write her story about the next-door dog!
Before long, Posey's excitement wanes. The next-door dog has a giant-sized bark and ever since a long-ago scary incident when a dog jumped on her, Posey's never gotten over the tiny bit of lingering fear.
Dressed in her pink tutu and her magic veil, Princess Posey is determined to meet the next-door dog and face her worst fears. All by herself.
Read more about author Stephanie Greene HERE and the Princess Posey books HERE.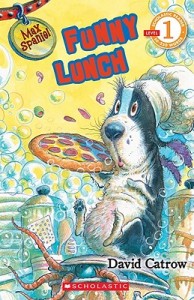 MAX SPANIEL: FUNNY LUNCH by David Catrow (Orchard Books 2010)
Max Spaniel is one funny chef. With the striped cat by his side, Max Spaniel is busy whipping up meals and keeping the customers entertained. Even when the pizza pie special becomes a pizza mess, Max knows exactly what to do!
This humorous easy-read, filled with vibrant, wacky illustrations will keep young readers laughing and asking for more.
THE FROG SCIENTIST by Pamela S. Turner, photographs by Andy Comins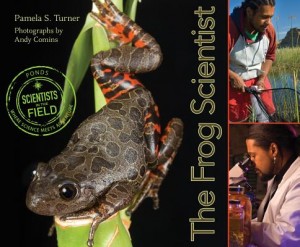 (Houghton/Mifflin 2009)
Frogs around the globe are disappearing. Some are being born deformed, others are dying.  Dr. Tyrone Hayes and his team want to know why and they've been conducting experiments and studying the effects of a pesticide, atrazine, on leopard frogs.
THE FROG SCIENTIST is full of amazing photographs and detailed information about what it means to be a real live scientist working in the field. Kids can read, not only about Dr. Tyrone's on-going research, but also about some of the pivotal events that led Dr. Tyrone to be the scientist that he is today.
Learn more about this month's Author-In-Residence, Pamela S. Turner, HERE.
THE SECRET ZOO: Secrets and Shadows by Bryan Chick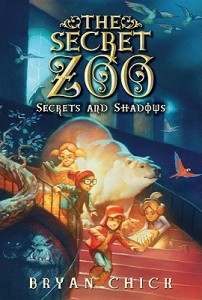 (Greenwillow 2011)
Noah and the other Action Scouts – Megan, Richie, and Ella – have received a note. Mr. Darby, the leader of the Secret Society, a group of animals and humans living in The Secret Zoo (a magical place hidden behind walls, velvet patches, and the secret passageways of their local zoo in Clarksville), needs their help.
Only two weeks earlier, Megan had been rescued from The Secret Zoo after an unfortunate run-in with a sasquatch while trapped in the Dark Lands. Now, Mr. Darby has asked the foursome to help protect The Secret Zoo as "Crossers." He promises their training will be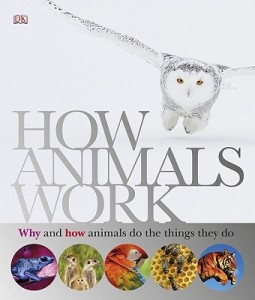 rigorous and comprehensive. Will the Action Scouts accept the challenge?
HOW ANIMALS WORK by David Burnie (DK Publishing 2010)
With chapters such as, "Body Basics," "Animals on the Move," "Life Support," and "Animal Diets," nearly everything a child might want to know about the animal kingdom can be found in this Dorling Kindersley book. Amazing photographs, detailed sidebars, and in-depth descriptions allow the reader to view the animal kingdom up close and personal!