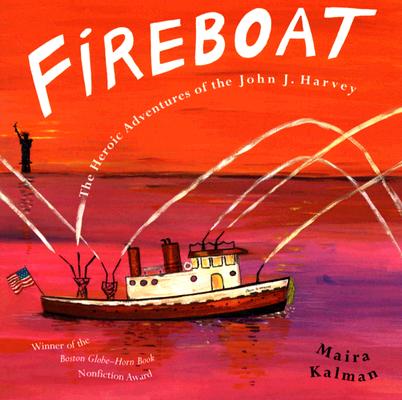 No citizen of the United States should forget the 10th anniversary of 9/11 and while it was only fifth graders in K-5 classrooms who were alive when the terrorist attacks occurred in 2001, it's a part of our country's history that those of us responsible for these young students – parents, teachers, and librarians – remember well. We all know exactly where we were when heard the news.
The following books are particularly appropriate for initiating discussion:
FIREBOAT: The Heroic Adventures of the John J. Harvey by Maira Kalman

New York City. 1931.  You wouldn't think that a story that begins some 70 years before the terrorist attacks on the Twin Towers would so powerfully convey the spirit of the people of New York City and the way in which the entire country rallied together in a swell of patriotism. But FIREBOAT does just that.
Through the lens of the John J. Harvey, readers will understand that in spite of the tremendous devastation, help, hope, and heroism rose to the forefront, offering invaluable aid to the city of New York in what was, perhaps, it's hour of greatest need.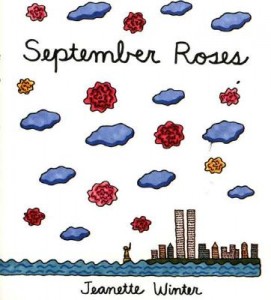 SEPTEMBER ROSES by Jeanette Winter
Two women, rose growers from South Africa, had come to New York to attend a botanical exposition and flower show, when the 9/11 tragedy hit. They found themselves at the airport, stranded, with no where to go and no place to leave their thousands of roses. Through the kindness of strangers, they were given a place to stay and an empty space on the grass of Union Square. There, they built a memorial to the fallen towers and those who lost their lives. This gentle story reminds readers of the small and large acts of kindness that brought comfort to our country in a time of great heartbreak and darkness.
14 COWS FOR AMERICA written, in collaboration with Wilson Kimeli Naiyomah, by Carmen Agra Deedy, illustrated by Thomas Gonzalez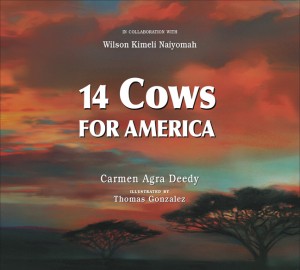 "To heal a sorrowing heart, give something that is dear to your own." 
Kimeli Naiyomah was studying to be a doctor and living in New York when tragedy struck on September 11th, 2001. His heart ached for the people of the city and those who had welcomed him into their homes. In his own words, Kimeli's "warrior heart could not sit still…" With the blessing of his Maasai elders, fourteen cows were set aside, never to be slaughtered, as a symbol of comfort and peace from the Maasai to the American people, that their generosity "might take away some of the sadness…"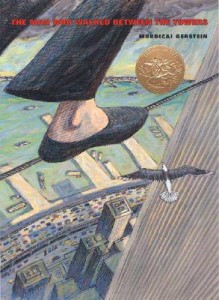 THE MAN WHO WALKED BETWEEN TWO TOWERS by Mordicai Gerstein.
While not about 9/11 at all, The Man Who Walked Between Two Towers, provides context and makes real the majesty and enormity of the World Trade Center. This story is an incredible way to remember the towers and the more hopeful memory of that morning in August of 1974, when young Philippe Petit walked between the two tallest towers in New York, on a thin cable of steel, a quarter of a mile above the city.
Enjoy lesson plans from Pearson Learning Exchange: Remembering September 11th