Developing a close-knit community of learners is critical in those beginning weeks and months of school.  Appreciating one another – the commonalities and the differences – and recognizing that each of us has many wonderful talents to offer to the others in the class is one of the most important life lessons that kids learn in a classroom setting. Here are a few of the many books that celebrate who we are.
AND HERE'S TO YOU! by David Elliott, illustrated by Randy Cecil  
This picture book is the most joyful, exuberant celebration of all living things I've ever read.  Birds and bugs, dogs and cats, fish, frogs, and more – each with their unique personalities and quirks – fill the pages of this book. Add Randy Cecil's buoyant and lively illustrations and you'll find this is book you won't want to miss.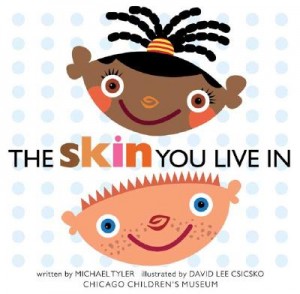 THE SKIN YOU LIVE IN by Michael Tyler, illustrated by David Lee Csicsko 
Published by the Chicago Children's Museum, this ode to the wonders of the skin we live in is a perfect book to pair with And Here's to You!
It's not … fat skin or thin skin,/you lose and I win skin…/ Nor she skin or he skin,/ you're better than me skin;/… It's not any of this,/ 'cause you're more/ than you seem,/ You are all that you think and/ you hope and you dream.
THE COLORS OF US by Karen Katz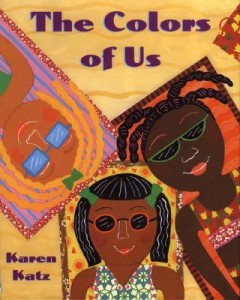 Written by Katz as an uplifting reminder of the diversity of the communities in which we live and the rich shades and tones which make each of our skin colors unique, the message of this book is most powerfully told through its bright and bold illustrations. Katz brings the sensibilities of her artist's eye to the work, making concrete and tangible the many "colors of us."