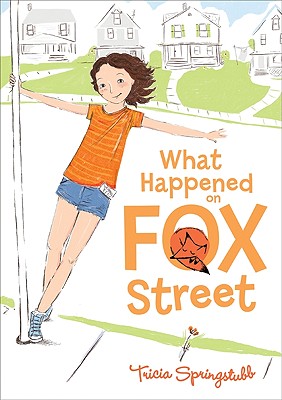 WHAT HAPPENED ON FOX STREET by Tricia Springstubb, illustrated by Heather Ross
9-year-old Mo Wren has lived on Fox Street her entire life. Almost everybody she cares about lives there; the Baggott boys, her best friend's grandmother, even spooky Mrs. Steinbott. Whenever Mo's dad works, she takes care of the "wild child," her little sister, Dottie. Mo wishes her dad would snap out of his bad mood. He hasn't been the same since her mom's accident. And when a developer wants to buy up Fox Street, Mo thinks her Dad will never sell. But then she thought her mom would live on Fox Street forever. Readers will fight alongside Mo as she battles to hold onto everything she loves. Everything that makes her feel safe. Everything that makes her Mo.
Look for a review soon of the newly released sequel, Mo Wren: Lost and Found (Balzer & Bray, 2011).