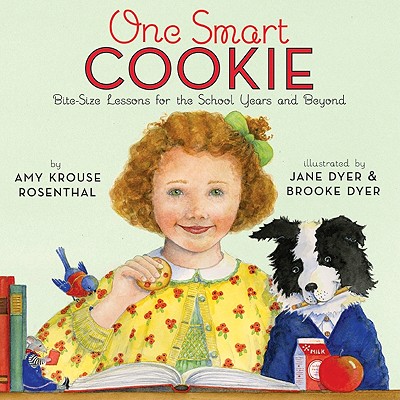 Beginning a new school year is an exciting time. By summer's end, most kids are ready to return to the more structured routines of the classroom, and while teachers look forward to reconnecting with former students, we also know the importance of laying the right foundation so that this year's classroom routines get off to the very best start.
To that end, this week's recommendations include books that focus on what Amy Krouse Rosenthal refers to in her "bite-size cookie" books as "Life Lessons." Those qualities, character traits, and experiences which highlight or exemplify positive ways to live in the world – exactly those skills and attributes that guarantee a successful year of new friendships and learning.
ONE SMART COOKIE: Bite-Size Lessons for the School Years and Beyond by Amy Krouse Rosenthal, illustrated by Jane Dyer & Brooke Dyer  and COOKIES: Bite-Size Life Lessons by Amy Krouse Rosenthal, illustrated by Jane Dyer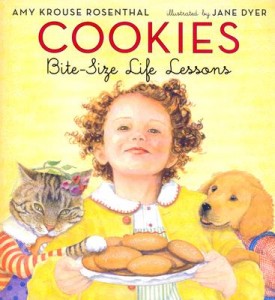 These books are perfect to keep close at hand throughout the school year. A sort of visual dictionary that relates abstract concepts, such as COMPASSION and TRUSTWORTHINESS, GENEROSITY and HONESTY, to cookie-baking, something every kid can get behind.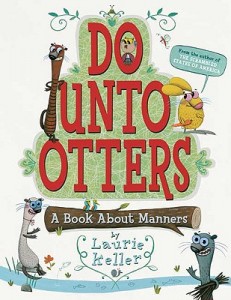 DO UNTO OTTERS: A Book About Manners by Laurie Keller
"Do Unto Otters as You Would Have Otters Do Unto You"  This play on the Golden Rule is loads of fun! Kids will enjoy pouring over the silly scenarios and hilarious illustrations and teachers will love one more way to encourage discussion of class rules and all-around good manners.
MANNERS MASH-UP: A Goofy Guide to Good Behavior by various artists, including Bob Shea (Bus Manners),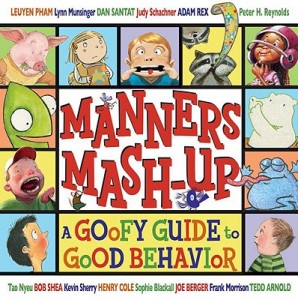 Peter Reynolds (Classroom Manners), Leuyen Pham (Playground Manners), and Ted Arnold (Good Sports).
MANNERS MASH-UP is a collection of double-page spreads by fourteen different illustrators, each having created his/her own visual "snapshot" of what good behavior means in various locations. In addition to school-related settings, there are pages on "Good Behavior at the Doctor's Office," "Supermarket No-No's," "Pool Rules," and so on.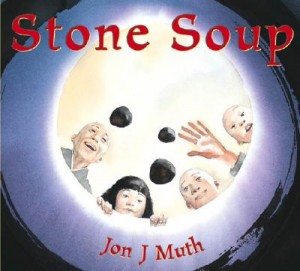 Teachers looking for books that encourage students to grow in their understanding of the value of sharing and the power of generosity will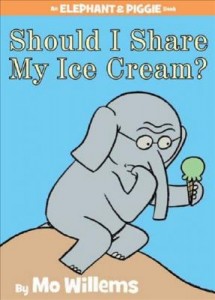 appreciate STONE SOUP by Jon J. Muth and  SHOULD I SHARE MY ICE CREAM? by Mo Willems. The former presents a version of the traditional European tale set in a mountain village in China. The latter, for younger readers, presents the struggle dear Elephant has as he tries to decide if he should, if he wants to, if he must share his delicious ice cream cone with best friend, Piggy.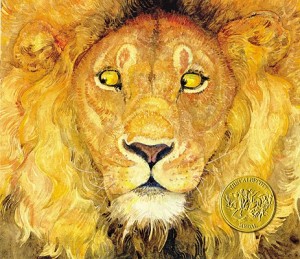 THE LION AND THE MOUSE by Jerry Pinkney
This 2010 Caldecott-winning  book presents the traditional fable of the Lion who makes a life-changing decision to let Mouse go, and the Mouse who honors Lion's kindness by returning the good deed in Lion's hour of need. The nearly wordless nature of the book presents additional opportunities to encourage student discussion as the visual narrative unfolds.