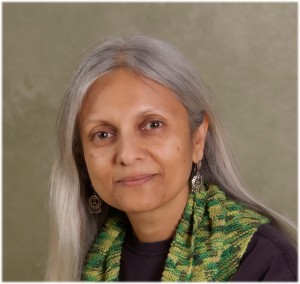 THE GRAND PLAN TO FIX EVERYTHING by Uma Krishnaswami, illustrated by Abigail Halpin
Dini has been a Dolly Singh fan for as long as she can remember. After all, Dini was born on the very day Dolly's first movie appeared on the big screen. "You can't be more closely connected than that."
Maddie, Dini's very best friend, shares Dini's affection for Bollywood movies and all things Dolly. Even though Maddie's parents aren't from India and she understands even less Hindi than Dini does, nothing gets in the way of their enjoyment of a good fillum. In fact, the girls are looking forward to one of their best summers yet – two whole weeks of Bollywood dance camp!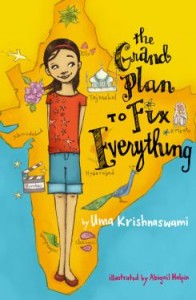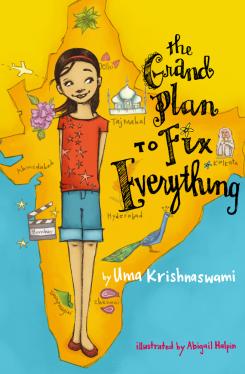 But then, Dini's physician mom delivers the news that they're moving from suburban Maryland to a tiny village in India and, suddenly, all of Dini and Maddie's plans dissolve before them. Unless… "Maybe you'll get to meet Dolly," Maddie offers.
Though India's a big country and Swapnagiri is nowhere near Bombay, the center of the filmi universe, events begin to unfold like only the best Bollywood fillum can. Along the way, there are mishaps galore, and Dini finds herself wondering if she'll ever realize the happy ending she's been looking for.
But the thousands of miles between them aren't enough to keep Dini and Maddie apart, and soon the girls are working together on a new script, a grand plan that will fix everything and bring the dreamy real-life satisfying ending they've come to expect from their favorite Bollywood productions.
Read "What's Your Story, Uma Krishnaswami?" HERE.
For more about Uma, visit her website HERE.