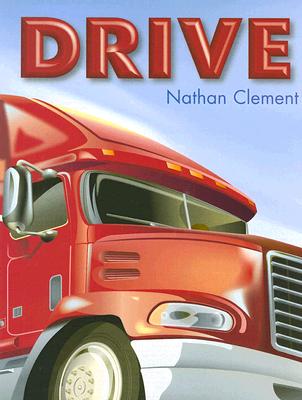 Summer is a time to read for FUN – whatever and whenever.  When I was a kid I would hide a book under my shirt and climb up in my grandmother's apple tree, away from chores and little brothers.  My dad was a basketball coach, and to raise money for team uniforms, the players and Dad would borrow an old pick-up truck and drive around collecting stacks of newspapers to take to the paper mill for money (way before these green recycling days).  If my big brother and I helped, we got to sort through the stacks for comic books – our summer reading!    Libraries did not exist anywhere near our small town in central Illinois.  No book stores either.  Just me and Archie, Superman, maybe Nancy Drew and a few spooky mysteries –  books and comics that I read and re-read within the secluded canopy of an apple tree.
Here are a few fun choices that kids will find irresistible – books for "truck-guys,"  and a shivery mystery to
sneak-read with a flashlight while snuggled in a sleeping bag with a good friend close by, a tummy full of roasted marshmallows, and ghosts circling the tent.
Last and quite challenging, Shaun Tan's whimsical and head-scratching, LOST AND FOUND.
Happy summer everyone!
DRIVE by Nathan Clement may be the  biggest, best construction site and truck book ever.  When your young reader has re-read DRIVE, hand him Clement's  JOB SITE.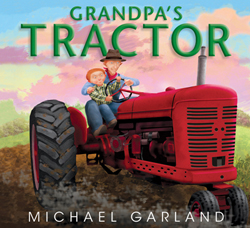 GRANDPA'S TRACTOR by Michael Garland is a book for a child to share when visiting with grandparents. What a delight to page through with an early-reader on your lap. The discovery of a broken down old tractor sparks the unfolding of memories that bring smiles and captivate interest, even if the young reader or listener has never seen an old red tractor.  The text and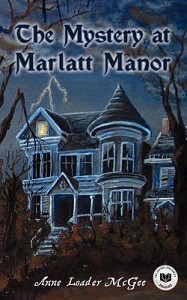 illustrations trigger remembering and imagining – a beautiful book to share.
THE MYSTERY AT MARLATT MANOR by Anne Loader McGee is a fun "who-done-it" with the right ingredients for a summer's spooky read: a haunted manor, a missing fortune, a disappeared daughter, friendships forged through detective snooping, and a ghost named Violet.  Tuck this ghost story in your children's backpack as off they go for a night of camping and ghost stories in the back yard.
LOST & FOUND by Shaun Tan is an unusual collection of "short-story-picture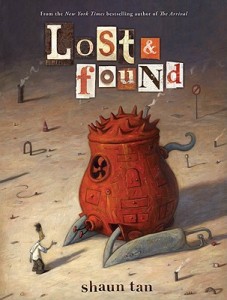 book tales" that will give any reader some head-scratching. This collection is not a graphic novel, not a comic; it is full of fun and serious, mysterious, fascinating, important-to-think-about ideas and images. This book includes three of Shaun Tan's picture book/short tales and will interest readers of all kinds – from the most reluctant to the brightest.  For readers who enjoy puzzling details, LOST & FOUND offers a wide variety.  Shaun Tan's movie short, "The Lost Thing," won an Oscar this year.  Read the story. Watch the movie. Imagine tentacles and tubes…and rabbits.
Find an interesting interview with Shaun Tan HERE: