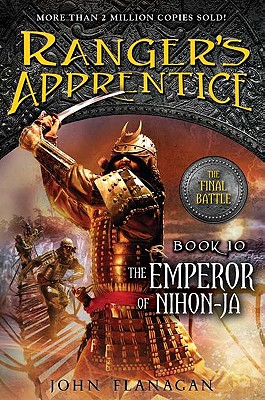 What's a Boy to Read This Summer?
by Ann Jacobus
To find out, I went to an expert. Laura Wolfram is the Director of Library Services at Town School for Boys in San Francisco, where I volunteer.
Laura, kids often have assigned summer reading. What can you recommend that the boys generally LIKE to read over the summer? What's hot right now?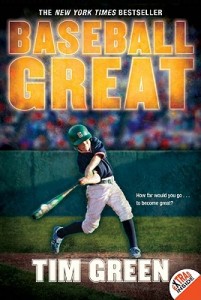 It very much depends on the individual boy and his tastes.  For sports fanatics, there are great sports series books out there for a variety of reading levels.  A lot of third and fourth-grade readers enjoy the Jake Maddox series, for example, and older readers are often excited about Tim Green's more sophisticated sports-themed novels.  Boys who want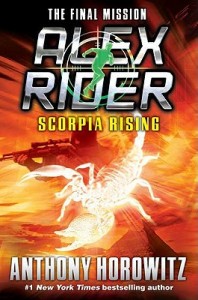 adventure, fighting, and maybe fantasy often gravitate towards John Flanagan's The Ranger's Apprentice series, or the Alex Rider novels which feature a teenage spy.
I think series books are great summer vacation reads, since they tend not to feel like something a teacher might assign, and because once a kid gets hooked on one book series, it's pretty easy for him to figure out what to read next without much guidance from a teacher or librarian.
Readerkidz and I could not agree more.
That said, there are plenty of standalone books that make for wonderful summer choices, too. Roald Dahl's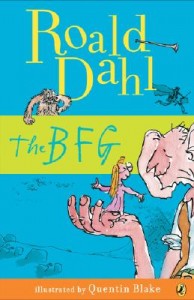 books, for example, are perennial favorites, especially The B.F.G. and The Witches.   Still, the most consistently popular books among our students are all series books. Kids like continuity and familiarity.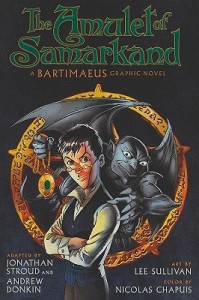 Graphic novels are also a huge draw for many of our readers.  These can be a great way to support reluctant or struggling readers, or alternately, a way to motivate more advanced readers to branch out and explore new genres without committing to a full-length chapter book.  For example, the Amulet graphic novels provide an exciting entryway to the fantasy genre.
I know graphic novels are hot. I spend more time crouched, re-shelving in front of 741.5  than anywhere else in the library.
My sound byte on summer reading is that it absolutely must be fun.  It doesn't matter whether a book is too easy, too hard, too familiar, too long, or too short.  What matters is that the book provides a satisfying reading experience for the individual child.
Also agreed! Kids + reading + fun = life long readers. How about a grade-by-grade break down? Starting with…
Kindergarteners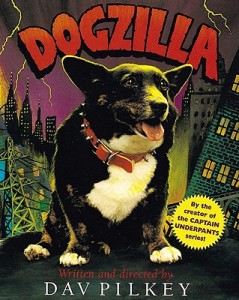 Boys love the Dogzilla and Kat Kong books.  Animal books in general — both fiction and non-fiction — are very popular among boys at this age, as are books about trains, cars, construction equipment, and trucks.
1st & 2nd graders
This is the age when boys start asking for war books, which can be a sticky subject for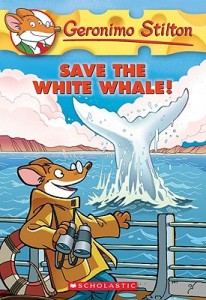 some parents.  Our first and second-graders love books about military equipment, like weapons, tanks, helicopters, and other vehicles.
Of course, there are plenty of non-war books for kids this age, too! The Geronimo Stilton books have been steady favorites among second graders for the past few years.
Megan McDonald's STINK books have a lot of appeal for boys this age. Stink is the troublemaking brother of Judy Moody, the eponymous character of one of McDonald's other series. Our third-grade boys have also turned into big mystery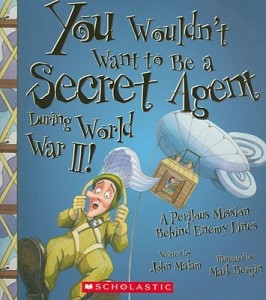 readers lately. The A to Z Mystery books are popular, as are the Joe Sherlock series and The 39 Clues.  The current non-fiction craze among our third graders right now is the You Wouldn't Want To series of books, each of which addresses the unappealing aspects of life in a particular historical period.  They're a terrifically fun way to learn about history.
4th graders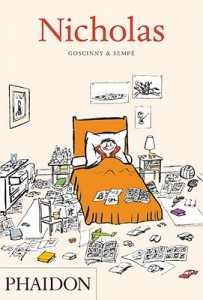 This is the age when some boys dive into the Artemis Fowl books. The Nicholas books by the French author René Goscinny also appeal to boys starting around 4th grade, continuing well into sixth or even seventh grade.
A number of 5th graders are obsessed with The Far Side collections and happily read them over and over again.  Calvin and Hobbes continues to be a popular choice, too.  Other boys stick to longer novels.  Recent favorites have included Cinda Williams Chima's Warrior Heir, Dragon Heir, and Wizard Heir, a trilogy of non-serial but related novels.  A lot of guys find that they simply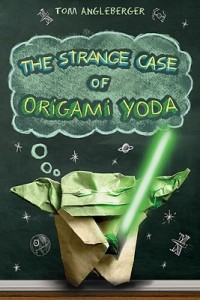 can't put down Jeff Stone's Five Ancestors books. The Mysterious Benedict Society, The Shadow Project, and The Strange Case of Origami Yoda have also been hits among this year's 5th grade.
Thank you, Laura! Have a great vacation. I wish everyone a happy, book-filled summer.
P.S.  I've got two more personal recommendations for older middle grade readers: OKAY FOR NOW by Gary Schmidt, and DEAD END IN NORVELT by Jack Gantos (out in September).