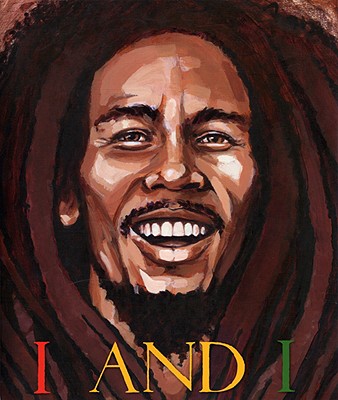 "with a heart
Like an angel…
And songs in my belly
I have to sing…"
Choose this book and let your readers experience the connection between music and poetry, words and rhythm.  Young people may not know Bob Marley's name but many will recognize his songs.
I AND I: BOB MARLEY by Tony Medina illustrated by Jesse Joshua Watson is bold, powerful and beautiful.  Bob Marley made his first guitar from a sardine can, a bamboo stick and electric wire; then he sang to the world about hope, never giving up, and keeping on …  "don't worry, be happy."  This book, written in verse, describes Marley's life with the kind of poetry kids will want to read.
"My horse, fly like a bird, To carry me far…." The poems and songs in DANCING TEEPEES: Poems of the American Indian Youth selected by Virginia Driving Hawk Sneve with art by Stephen Gammell have become a classic collection for young readers of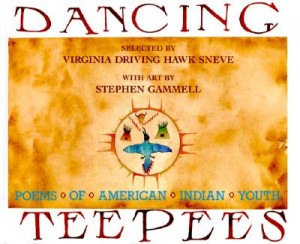 poetry by American Indians.
A circle of teepees illustrate the first poem, "The Life of a Man Is a Circle," and show a circle reflecting the seasons of  life. Simple, beautiful, thought-filled poetry:
… Our teepees were round like the                                          .                                                                                                      .

nests of the birds, and these were always set
in a circle, the nation's hoop, a nest of many nests, .                                                                                 .

where the Great Spirit meant for us to hatch
our children.
Black Elk, Lakota Sioux
SOPA DE FRIJOLES/Bean Soup by Jorge Argueta and illustrated by Rafael Yockteng is a delicious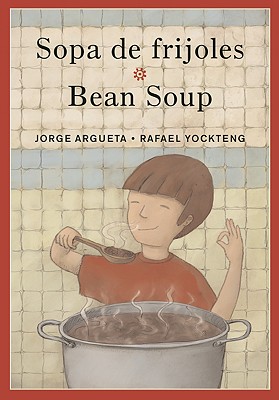 bilingual dish – words in verse and a recipe. As a reader follows this young chef in his magical methods of making black bean soup, one might think about and maybe even write a poem about one's own favorite dish.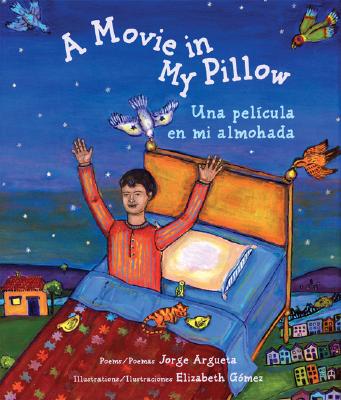 Another bilingual book of poetry by Jorge Argueta, A MOVIE IN MY PILLOW/Una Película en mi Almohada, illustrated by Elizabeth Gomez, shows readers how one child connects memories of home in  two entirely different places – El Salvador and San Francisco.  In one magical poem – zinging with energy – a bike becomes a dragon of speed and daring that transports the most homesick rider – or reader.
A FULL MOON IS RISING by Marilyn Singer, illustrated by Julia Cairns, is a brand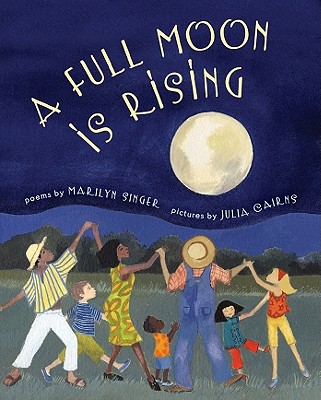 new collection and will be available just in time for this spring's full moon in May. All poems are original and show readers a variety of ways people around the world celebrate full moon events.