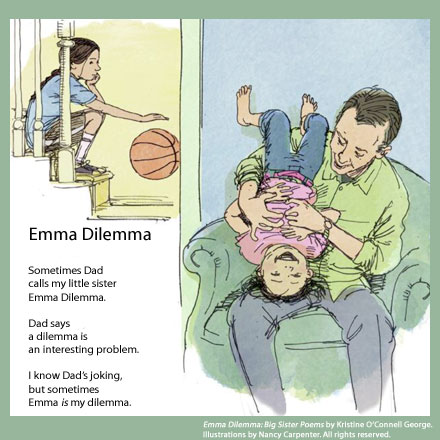 Dear Reader,
Have you ever had a burr stuck to your sock or pant leg? These prickly little things poke you until you just have to stop and pull them out. That's sort of how Jess (the big sister) sees her little sister, Emma. Most of the time.
As a big sister, I had fun thinking of all the bratty things Emma could do to annoy Jess. However, that is only part of the story these poems tell. There are funny poems as well as one poem that can make me cry. (Even though I wrote the poem and know what happens, it still makes me cry!)
I hope you'll enjoy reading Emma Dilemma: Big Sister Poems. And I really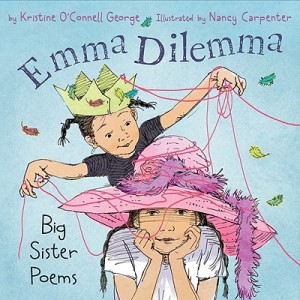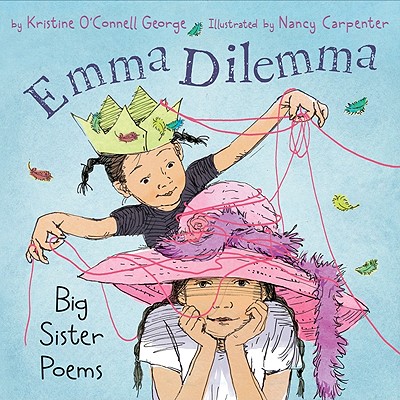 hope it will inspire you to write some poems about your own sisters and brothers. (Or cousins or best friends if you don't have sisters or brothers.)
Read on! Write on!
Download a copy of "Your Friend, Kristine O'Connell George (A Letter to Readers)" HERE.
For more about Kristine, visit her website HERE.