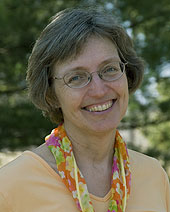 "If you come to the Big Bog, you might think you have come to the loneliest, quietest place on earth."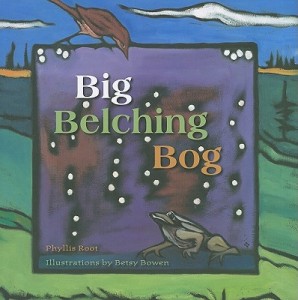 But the bog is not as quiet one might imagine. There are surprises bubbling just under its surface. Pitcher plant mosquitoes, "butterflies that flit from bog flower to bog flower." Tamaracks and black spruce, "the almost silent footsteps of an eastern gray wolf."
The Big Bog has a secret and if you go, be sure to go slowly. Listen, too. If you are very lucky, you may be the first to hear the bog's biggest secret of all… !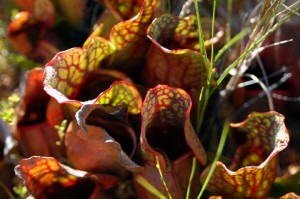 ReaderKidZ is pleased to welcome our mid-month Author-In-Residence, Phyllis Root. BIG BELCHING BOG is her most recent picture book, a beautifully written and fascinating introduction to a unique ecosystem that can be found in many countries and on several continents around the world.  End notes include "Bog Facts," "Plants in the Bog," and "Animals in the Bog."
Learn more about Phyllis and the bog by visiting her website, HERE.
Enjoy "What's Your Story, Phyllis?" HERE and "Your Friend, Phyllis (A Letter to Readers)" HERE.