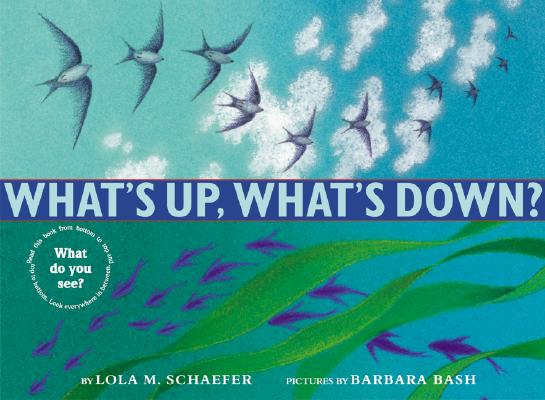 WHAT'S UP, WHAT'S DOWN? by Lola M. Schaefer, illustrated by Barbara Bash
Cleverly done, What's Up, What's Down? is a "look everywhere" book. By that I mean, the book must be turned on its side and read from bottom-to-top in the first half, and top-to-bottom in the second half. It's a lot of fun and very clever! The story begins, "WHAT'S UP if you're a mole?" (turn the page) "Loose, rich soil/sewn together with/thread-fine roots./What's up if you're a root?" And so on. It's a beautifully poetic introduction to the natural world.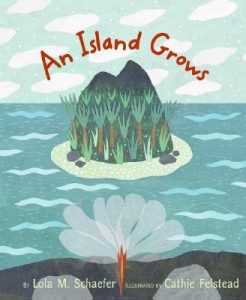 AN ISLAND GROWS by Lola M. Schaefer, illustrated by Cathie Felstead
Simply told in rhyming verse, AN ISLAND GROWS, traces the development over time of a volcanic island. A short description and bibliography follows at the end of the book with a few more details about volcanic island growth. This book makes a find compliment to other, more traditional nonfiction resources.
PICK, PULL, SNAP: Where Once a Flower Bloomed by Lola M. Schaefer,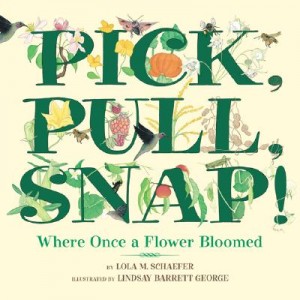 illustrated by Lindsay Barrett George
Another simply gorgeous book, poetically written, brilliantly executed and illustrated, PICK, PULL, SNAP is a book teachers in the primary grades will enjoy using to introduce the life of a seed, from flower to fruit. Each tri-fold spread opens to a reveal the "mystery" fruit. Also included is more about pollination, with additional information provided about planting each seed mentioned.