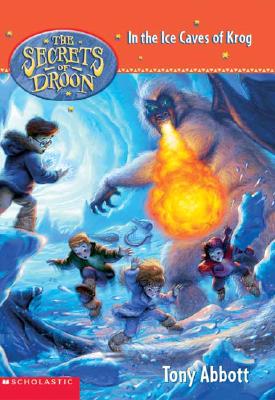 Click HERE to access an amazing Teacher's Guide supporting  Tony Abbott's incredible series, The Secrets of Droon.
Guide creator Donna F. Skolnick passionately believes that encouraging kids to connect with series books is the key to sparking the life-long love of reading. She states on page 3 of her well-written, content-packed guide, "Series books entice young readers to keep reading and that is exactly what the Droon series does. Children love knowing that there is another exciting adventure with Eric, Julie, Neal, and Keeah as soon as they finish the book they are presently reading."
Donna suggests that an educator view her guide as a sort of 'menu' from which to choose what is needed to enhance the child's reading experience. Be it concepts such as comprehension strategies, author study, word study, Reader's Theater, or a quality focus on literary elements of craft, this guide is the perfect compliment for any child reading Abbott's The Secrets of Droon.