There are few feelings more satisfying – to both young and old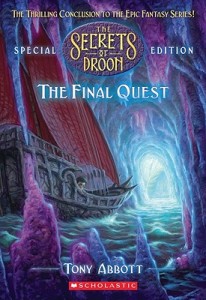 readers, alike – than meeting characters you come to regard as friends and can follow on their adventures in book after book after book. For younger readers, there's the additional comfort of familiar language and plot that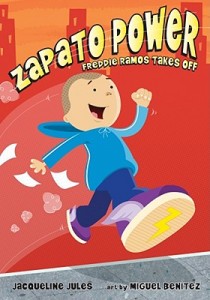 makes reading a series not only satisfying, but beneficial: kids who get hooked on a series boost confidence in their ability to tackle new stories and develop reading fluency.
From the popular BabyMouse series by Jennifer L. and Matthew Holm to Rick Riordan's Percy Jackson and the Olympians, there are series to suit every taste, for every kind of reader in K-5.
This month, ReaderKidZ is pleased to welcome the author of the ZAPATO POWER series, Jacqueline Jules , and later in the month, Tony Abbott, author of the wildly popular THE SECRETS OF DROON series …
Throughout the month, we'll be talking about series of all kinds, for all ages. We hope you'll share some of your favorites, too!

Congrats to Author-In-Residence, JACQUELINE JULES, for her 2011 Cybils win in the Short Chapter Book category for FREDDIE RAMOS TAKES OFF.  Read more about Jacqueline HERE.
Read about this month's special guest, Tony Abbott, HERE.