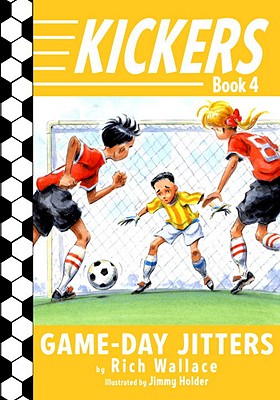 It's always a treat to find books that I'm thrilled to pass along to students – both boys and girls – and KICKERS is one such series. The stories move quickly, the action is fast-paced, and each book delivers a realistic view of team sports and the challenges individual players must overcome in order to have fun and be the best athletes they can be.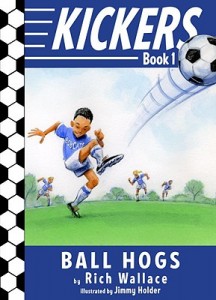 In Book #1, THE BALL HOGS, nine-year-old Ben has just joined his first soccer team and it's obvious Ben and his fellow Bobcat teammates have a lot to learn. Not only is Mark, one of the members on the team, a ball hog, but Ben soon discovers that he is, too.
The game is new for most of the players, but coach Patty sees their potential and from one week to the next, the team begins to pull together.
Book #2, FAKE OUT: Ben's working on some new moves that he hopes will pull his team out of its slump. But things aren't going exactly as Ben had planned.  Is Ben in over his head and out of his league?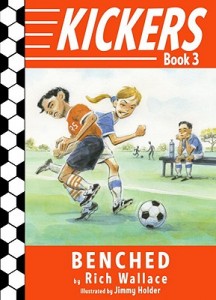 In the third book, BENCHED, Ben discovers that being an excellent soccer player takes more than skill and natural athletic ability. This time, Ben's temper is getting in the way and when he finds himself thrown out of the game, Ben must come to terms with the difficulties of learning how to control his emotions.
Watching from the sidelines, Ben begins to understand that teamwork and self-control take practice and by the time the Bobcats play the Sharks for a spot in the playoffs, Ben's learned a lot about what it means to play by the rules, be in control, and enjoy the thrill of an earned win.
GAME DAY JITTERS, Book #4, follows Ben and his teammates to their biggest challenge yet. The playoffs! As if the pressure weren't already more than enough, Shayna's ankle is sore and Coach Patty decides to give her a break and put Ben in as team goalie, even though he's only played the position a few times all season. Will Ben and his teammates be successful in pulling off the semi-final win that will take them to the championship game?
View a Tool Box post HERE.