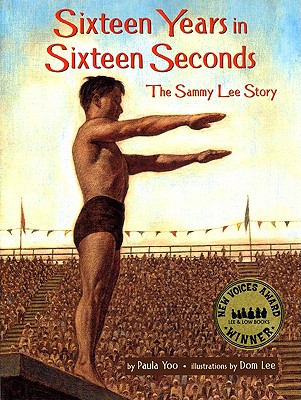 Access the link below to view a video featuring author Paula Yoo discussing the inspiration behind Sixteen Years in Sixteen Seconds: The Sammy Lee Story. Learn about the story behind the diving legend Sammy Lee, how he overcame the limitations of racial prejudice, and how instrumental his father's encouragement was in his ultimate Olympic success.
When asked what Yoo hopes that children will take away from reading her book, she smiles and answers, "Never give up."  Sammy Lee didn't. His life is a testimony to these words.
Access the video link HERE.