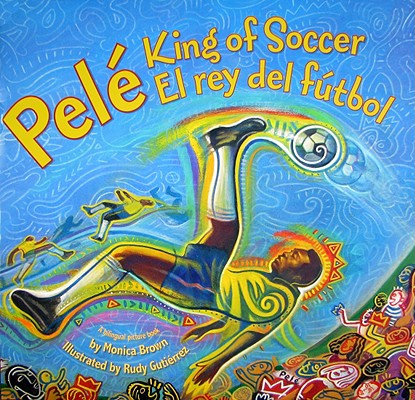 Pelé, soccer legend, is not only known for being the first man to score 1000 goals in his lifetime and for leading Brazil to three World Cup Championships, but also for his devotion to good sportsmanship and commitment to team spirit. Pelé, King of Football is a inspirational celebration of these valuable attributes, Pele's personal achievements, and more.
As a compliment to the reading experience download a multi-faceted Curriculum Guide by clicking HERE.
To become mesmerized by Pelé's phenomenal soccer-playing skills, access YouTube videos by clicking HERE and HERE.