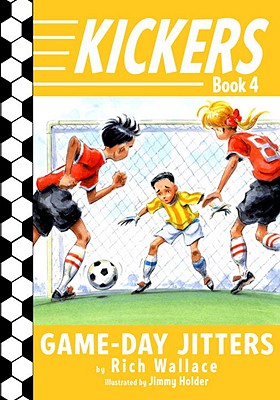 In Rich Wallace's Kickers: Game Day Jitters, characters Ben, Loop, and their teams – the Bobcats and the Falcons – know, all too well,  that soccer is a game of corners and angles. Be it a corner kick, penalty kick, or the nerve-raking confines of the goalie box, this fast moving game is defined by the perpendicular lines of the soccer field. In many ways, geometry is truly the name of the game.
For fun, count the number of right angles on a soccer field by downloading a graphic created by ChartsGraphsDiagrams.com by clicking Soccer Field Diagram.
How many right angles did you find? Check your work by accessing an answer sheet Soccer Field – Right Angles Highlighted.
Can you find any other geometric shapes on the soccer field? What ones? Where? Good job!
In closing, we at ReaderKidZ say ,"Go-o-o-o, Bobcats!"