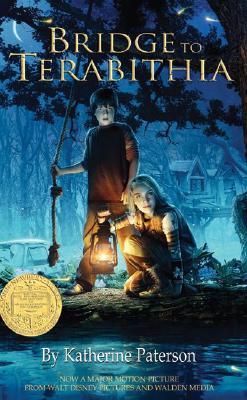 This holiday season, any child's life would be made richer if they were given a present of one of the wonderful books by Katherine Paterson. Books that speak to the small, yet powerful, emotional moments in the life of any child, anywhere in the world.                                                                                                                                                          — Nancy Bo Flood
The first Katherine Paterson book I ever read was THE MASTER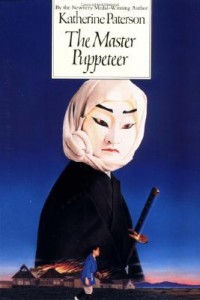 PUPPETEER published over thirty years ago.  I was transported to 18th Century Japan and didn't want to leave the world of puppetry and intrigue, even after I'd read the last page.  What power to open the window to another world, another culture, another time and offer insight and compassion.
As a mother and teacher, I read BRIDGE TO TERABITHIA to my children, my college students (teachers in training) and to myself.  With each reading, I discovered a new understanding of what it meant to be lonely, to have a friend, and to lose a friend.
Katherine Paterson is our country's National Ambassador for Young People's Literature. Her message is simple and important: "Read for your life."
In the October/ November 2010 issue of Reading Today (an International Reading Association publication) she offers these thoughts to those who guide and encourage young readers:
Never stop reading to your students.

Share your love – let them see that you love reading.

Read what you love – not what you think you should read.

Have students read books they'll like.

Give students permission not to finish a book if they don't like it.

Tell them it's okay to read books they won't be tested on. (28)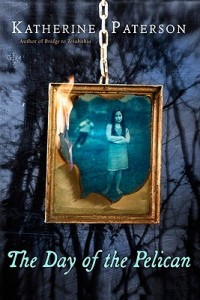 Katherine continues to write contemporary stories that present issues important to today's readers.  War affects families in many ways.  DAY OF THE PELICAN is a book about a refugee family who must leave their home country, Albania, and begin again in the United States.
Katherine Paterson's books are a gift, "a reciprocal gift between writer and reader:  one heart in hiding reaching out to another" – her own words from her essay "Heart in Hiding."
This is my gift for you.
Post by Nancy Bo Flood: 12.5.10