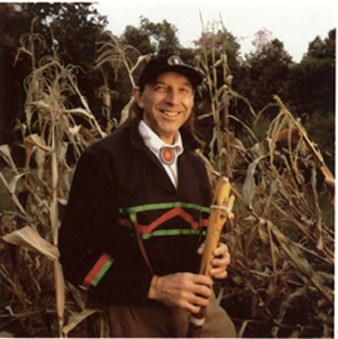 ReaderKidZ is pleased to welcome Joseph Bruchac to November's Beyond Boundaries!
ReaderKidZ: Why do you write?  Where do your stories come from?
Joseph Bruchac: I write because it brings me satisfaction on so many levels. For one, a part of me is so connected to the act of writing that it is a much a part of my life as breathing. For another, I'm able to communicate with others in a truly meaningful fashion, to share things I care about, to entertain and to teach.
My stories come from things I've read and heard, from people I meet, from my family and friends, and from a place within me that sometimes speaks to me–at times when I'm writing it's as if I'm taking dictation.
ReaderKidZ: How do you choose your projects?
Joseph Bruchac:  Sometimes, people I've met inspire me to tell a story–one that is little known, like that of the code talkers. Or it may be a story that has been poorly told or left out the American Indian point of view. That's how my novels about Pocahontas and Sacajawea came to be.  Other time, editors ask me to write a certain book. And sometimes, a story (or a song or a poem) comes to me in a dream. I wake up, go to my desk, and start to write.
ReaderKidZ: When a child picks up one of your books, what do you hope will happen?
Joseph Bruchac: I hope for only two things. That she or he will find the story interesting enough to keep reading it, and that they'll gain something from the experience.
ReaderKidZ: How do you hope teachers, parents, and librarians will use your books in schools?
Joseph Bruchac: I leave that up to them. But I do know that some have told me that my themes often tie into lessons about tolerance and character development and that certain of my books tie in well to the teaching of history. I've also had some of my books used to deal with bullying, such as my novels THE WAY and EAGLE SONG.
ReaderKidZ: How have the children you've met influenced your writing?
Joseph Bruchac: My own kids turned me into a storyteller. I first began telling stories to them when they were little–more than 30 years ago. When I go to schools, more than one question from a student has led me to write a book. When I wrote my novel THE WAY, a high school teacher friend of mine and his class helped me enormously by answering some questions so I could see things better from their viewpoint.
ReaderKidZ: We'd like to ask you about a few specific books. For instance, you contributed a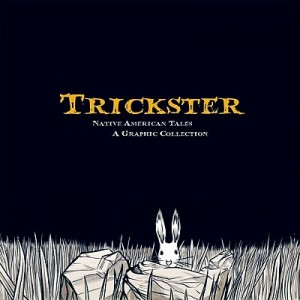 story to TRICKSTER, NATIVE AMERICAN TALES: A GRAPHIC COLLECTION. The book is funny, engaging, visual, and an unusual presentation of Native American Tales.  How does it feel to see traditional tales "gone graphic?"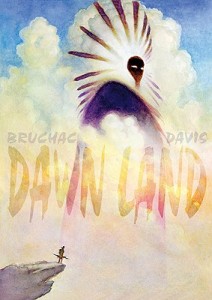 Joseph Bruchac: I've read and loved comics since I was young. I still read them. I think of graphic novels as an important art form and I'm very pleased my work is appearing in that format now. I was delighted with the ways the various artists "saw" the stories, especially the way Raccoon came to life in our tale. The variety of storytelling voices and artists in TRICKSTER is a great reminder of the range and diversity of our various tribal cultural traditions.
My novel DAWN LAND (adapted by Will Davis) was just published as a graphic novel by First Second Books.  I've written a second one for them for which they are now trying to find an illustrator.
ReaderKidZ: Your picture book biography, RACHEL CARSON, PRESERVING A SENSE OF WONDER, is one of your few biographies that is not about a Native American. How did you happen to write about Rachel Carson?
Joseph Bruchac:  I've admired and been inspired by Rachel Carson, as a person and a writer, since SILENT SPRING. I majored in Wildlife Conservation at Cornell University for three years before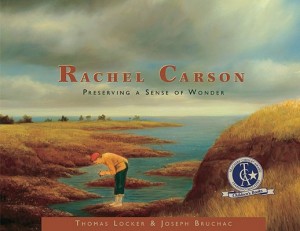 switching to English.  I wrote the text first and then Tom (who is a close friend) did the paintings. This is one of those books I was asked to write by my friends at Fulcrum. I did so very gladly.
ReaderKidZ: Your book BUFFALO SONG, illustrated by Bill Farnsworth, was recently published by Lee and Low.  Why did this book take you many years to complete?
Joseph Bruchac: I first heard the story of the "buffalo orphans" more than twenty years ago when I was in Montana doing work with the Stone Child Tribal College. I did several drafts as a picture book,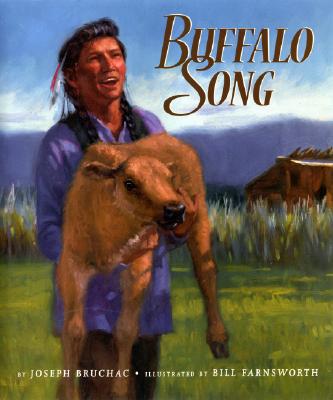 working with my former editor Paula Wiseman before she left Harcourt, where it was under contract.  (In fact, you'll find it listed as a book in print under the title THE BUFFALO ORPHANS, even though it was never published. It also was listed later in one or two places as THE MAN WHO LOVED BUFFALO.)
Years passed and I was glad the book did not get published because I continued to learn more of the story, especially through the help of friends of mine at Salish Kootenai College. If I am telling a story about real people and real events, I feel it is my responsibility to get it right to the best of my ability and not make up or distort facts for any reason, even for "the sake of the story."  When the old contract expired, I started work on a different, and better informed, telling of the story
ReaderKidZ: Your book EAGLE SONG is the story of Danny Bigtree, who lives in the city but is homesick for his real home on the Mohawk reservation.  Did your own boyhood experiences inspire you to write it?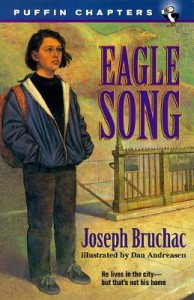 Joseph Bruchac: I was, indeed, often teased and bullied when I was a child and being raised by my maternal grandparents. However, though that helped me sympathize with Danny, my experiences were very different from his. I was going to school in my own hometown. I was not coming from a reservation to the big city. Danny is based on several Iroquois and Abenaki kids I knew at the time I wrote it.
ReaderKidZ: Tell us about one of your books for the older reader who is interested in history, war, or adventure.
Joseph Bruchac: MARCH TOWARD THE THUNDER is a Civil War book that gives readers new insight into many untold stories and heroes through the eyes of a young Abenaki soldier. I wanted to write a story about war without glorifying it or falsifying history. I've been fascinated by the Civil War since I was a small child and toured some of the Virginia battlefields with my elders. Also, there has been almost nothing written about the American Indian role in the Civil War. The story of the Irish Brigade is almost as little known.
There is much in the Civil war that we can still learn from that is inspiring and poignant. It's a reminder of a common humanity even in the bitter experience of battle. And because my own great-grandfather was one of those American Indian soldiers, I wanted to share this story. I hope readers come to understand about hope even in the midst of terrible conflict, and the importance of learning to see others as equally human, equally deserving of respect.

Joseph Bruchac's upcoming books include RABBIT'S SNOW DANCE, a picture book from Dial (co-authored with his son James); DRAGON CASTLE, again from Dial, a fantasy YA novel based in ancient Slovakia; and WOLF MARK, an American Indian werewolf YA paranormal thriller from Lee& Low's new Tu Books imprint.
More information about Joseph's life is captured in Michelle Parker-Rock's newly released JOSEPH BRUCHAC: AN AUTHOR KIDS LOVE .
For more about Joseph Bruchac, visit his website HERE.