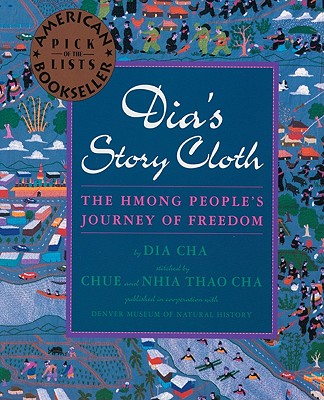 "For centuries needlework has been part of Hmong culture. But is has only been within the last two decades that "story cloths" emerged as a way for Hmong to keep their stories alive.
"For the Hmong people, story cloths are a bridge between past and present. For all Americans. Dia's Story Cloth is a universal story of the search for freedom."
– The Active Learner, Lee and Low Books
To download Lee and Low's Teacher's Guide filled with prereading activities, a fabulous character web, vocabulary building exercises, geography lessons, cultural history activities, and much more click here – Dia's Story Cloth Guide .