Dear Reader:
I'm so excited that you're interested in my book A LONG WALK TO WATER. It's a story that's very important to me.
The book is based on the true story of Salva Dut, who is a family friend. I met Salva several years ago, and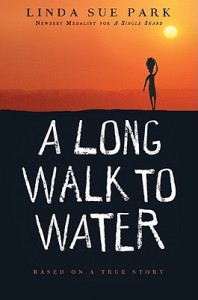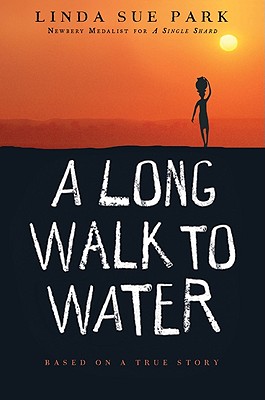 the more I learned about his life, the more I realized what an amazing person he is. I kept telling everyone I knew about him, and finally it dawned on me that by writing his story, I could tell a whole bunch of people at once!
In 1985, when Salva was eleven years old, war came to his village in southern Sudan. Separated from his family, Salva had to walk hundreds of miles through east Africa to reach a safe place. He faced not only war, but disease, starvation, dehydration, and attacks by lions and crocodiles, among other perils. Then he spent years in refugee camps, where he lived in terrible conditions. In 1996, he came to the United States as a 'Lost Boy' refugee…and grew up to become one of the most remarkable people I've ever met.
I want readers to know about Salva because he is a terrific example of how one person can make a difference in the world. We might think there isn't much we can do to change the world, but each of us can try to make our little corner of the world a better place to live. His story is one of hope, perseverance, and compassion. It's scary and exciting, sad and joyful—in other words, it's got everything you could possibly want in a story!
I hope you enjoy reading it. And remember: Reading good books can help dreams come true!
Best wishes always,
Download a copy of "Your Friend, Linda Sue Park (A Letter to Readers)" HERE.
Take a peek at Linda Sue's office HERE.
For more about Linda Sue, visit her website HERE.